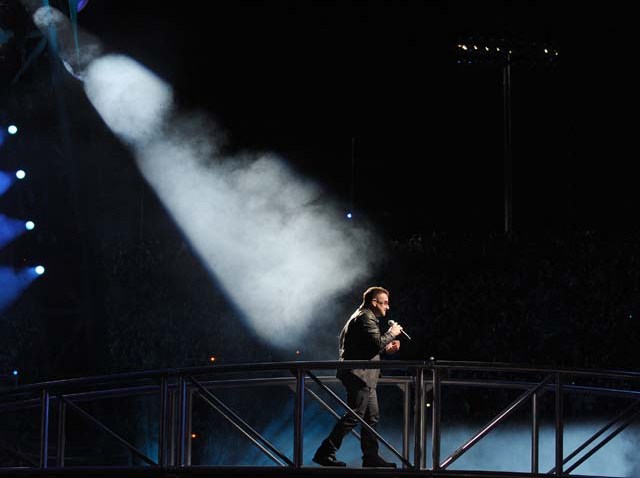 How much does Northern California love U2? Tickets for a concert in the summer of 2010 sold out in a matter of minutes Monday.
Apparently there are tens of thousands of people who are willing clear their social and vacation calendars for the night of June 16.

U2 did not have any Bay Area dates in 2009, but announced last week it was bringing it's wildy-popular "360 Tour" to the Oakland Coliseum.

Live Nation opened its virtual ticket booths at 10 a.m. An hour later the "sold out" press release was posted.

Now if you have lots of extra time on your hands and you are the type that likes to play the slots in Vegas, you could keep trying Live Nation's Web site for tickets. For the next couple of days a handful will be returned sporadically for a variety of reasons. This ticket-finding game is all about timing, and that "refresh" key.

If you are among the lucky ticket holders-- congratulations because you are in for quite a show.
If you want to wet your appetite, check out the U2 YouTube channel for a full show of the band's recent Los Angeles performance.

The "U2 360" stage is described as massive even by U2 standards. It lifts 150-feet in the air and is connected by a series of rotating bridges. The hope is that fans sitting as far away as the "Mount (Al) Davis" section will be able to enjoy the show.

The concert is exactly 226 days away and counting.