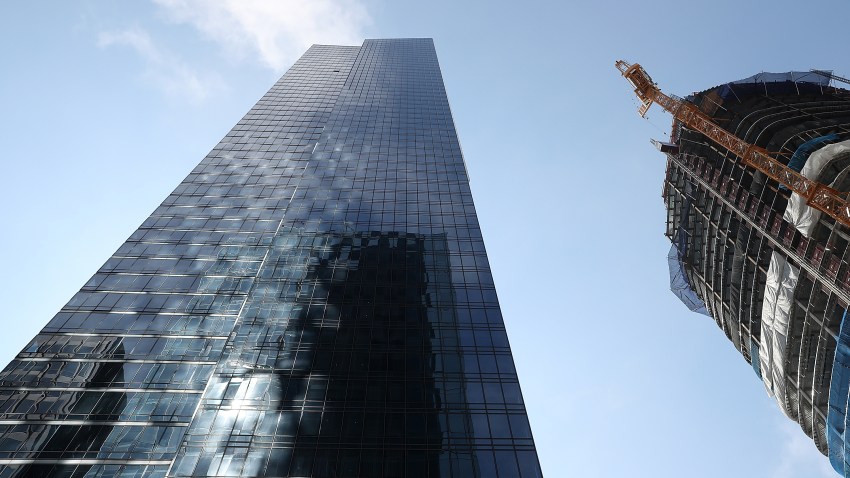 A UC Berkeley structural engineering professor is expected to be the star witness Thursday at the San Francisco Board of Supervisors hearing on the sinking and tilting Millennium Tower building.
"It would appear to anybody that corners were cut," Supervisor Aaron Peskin said about the troubled 58-story high-rise project, which has sunk 16 inches since it was built.
On Thursday, he said, he wants to press the Berkeley professor who signed off on the now sinking foundation in a letter to the city in early 2006.
That expert, Jack Moehle, refused to voluntarily appear and had to be subpoenaed to City Hall. Moehle declined to comment Wednesday, saying he prefers to wait until his testimony.
Peskin said he intends to press Moehle about a document uncovered by NBC Bay Area's Investigative Unit.
The document is a memorandum summarizing results of testing done in 2005 involving specially instrumented piles driven into the ground.
"We're interested in asking Professor Moehle about that; we're interested in asking Professor Moehle a number of other questions," Peskin told us. "I'm looking forward to Thursday."
In the document, engineer D. Michael Holloway of InSituTech in Orinda, said the test results were generally good, but they also raised questions about the "suitability" of the foundation design.
The plan was to use 900 slender 14-inch square piles. But Holloway noted that the soil layers, or strata, had a "rather complicated" "variability," and said less was known about the layers on the south side of the project. Such variations could lead to some piles not holding fast in the ground.
"Our findings need to be factored into the design of the overall foundation system," Holloway concluded in his November 2005 memo.
After some additional testing on the south side of the site, the developers pushed forward with the foundation as designed, which was not tied to bedrock.
Peskin says that should never have happened. He says he is confident he will learn why it did as a result of the hearings.
"Slowly but surely all of this is trickling out and we intend to get to the bottom of it regardless of how long it takes," he said.