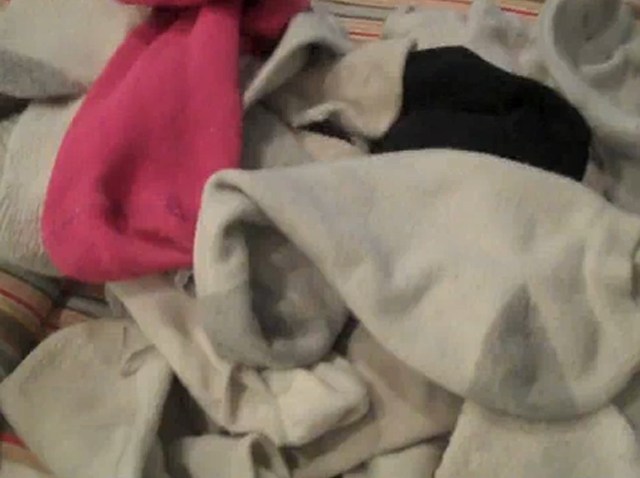 Anyone frustrated with the mounting pile of single socks orphaned after every laundry load can put those lonely socks toward research.
A team of University of California wildlife researchers is requesting socks for their studies on a rare weasel in the Sierra Nevada mountains, UC research officials said this week.
The team, led by UC Berkeley wildlife biologist Rick Sweitzer, is examining the effects of forest thinning on the health of local wildlife and forest and water resources. As part of the Sierra Nevada Adaptive Management Project, or SNAMP, the team has determined that socks are the ideal receptacle for hanging weasel bait in trees.
The weasel is called the Pacific fisher, officials said. The baited socks are hung in trees in view of motion-activated cameras. When the weasel moves the camera takes photos for the scientists.
The data collected shows the fishers' movements, habitat preferences, and survival techniques. The Pacific fisher is a small, nocturnal carnivore that once dwelled across high-elevation forests in the Sierra Nevada and along the coastal mountains of northwestern California.
Now the fishers are only found in two populations near the California-Oregon border and in the southern Sierra Nevada. The researchers go through about 250 socks a month to complete their research, which adds up in time, money and resources when prime research time is spent shopping for socks.
The SNAMP team is putting out a call for any and all socks that are gently used in an effort to reduce, reuse, recycle and relieve laundry frustration. Socks can be delivered or mailed to 40799 Elliott Drive, Oakhurst, Calif., 93644.
Bay City News