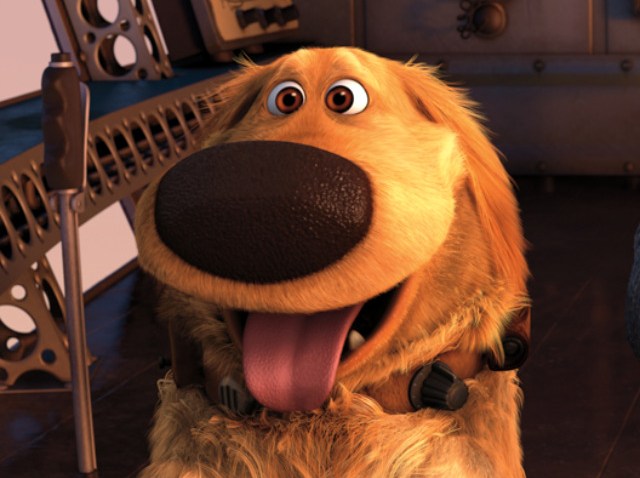 "Up" earned the third-straight Oscar award for Disney's Pixar Animation, which now has won five of the nine awards since the Academy of Motion Picture Arts and Sciences added a category for animated features.
The film features Ed Asner providing the voice of a crabby widower who flies off on a grand adventure by lashing thousands of helium balloons to his house.
"Never did I dream that making a flip-book out of my third-grade math book would lead to this," said "Up" director Pete Docter.
"Up" also won for Original Score. Michael Giacchino took home that honor.
Pixar is already being talked about for the next Oscar season with "Toy Story 3," reuniting voice stars Tom Hanks and Tim Allen.
While "Avatar" had the wow factor and "Hurt Locker" actually won it all, "Up" walked away with two Oscar statues.
It helped Pixar continue a trend of cleaning up at the Academy Awards.
Pixar earned its very first Oscar with "Tin Toy" in 1988. The short film was created to show off Pixar's groundbreaking technology -- it was essentially an advertisement. Directed by John Lasseter, it was the very first film created entirely in CG to win an Academy award.
That came in the animated film category, and Pixar has cleaned up ever since, nominated for every feature film its made. It won for four of them: "Finding Nemo," "The Incredibles," "Ratatouille" and "WALL-E."
Pixar actually started as a computer company. The plan was to sell the "Pixar Box" to other animators and the early short films like "Luxo Jr." were just a way of demonstrating the technology.
Of course, the employees quickly realized it wasn't the movie technology but the movies themselves where they would be successful.
John Lasseter once commented to PBS, "It's not about the technology, 'cause the technology these days could be so seductive, right? It's about entertaining the audience with great stories and great characters. And I just fall in love with these characters."
Here's the complete list:
-- Motion Picture: "The Hurt Locker."
-- Actor: Jeff Bridges, "Crazy Heart."
-- Actress: Sandra Bullock, "The Blind Side."
-- Supporting Actor: Christoph Waltz, "Inglourious Basterds."
-- Supporting Actress: Mo'Nique, "Precious: Based on the Novel 'Push' by Sapphire."
-- Director: Kathryn Bigelow, "The Hurt Locker."
-- Foreign Film: "El Secreto de Sus Ojos," Argentina.
-- Adapted Screenplay: Geoffrey Fletcher, "Precious: Based on the Novel `Push' by Sapphire."
-- Original Screenplay: Mark Boal, "The Hurt Locker."
-- Animated Feature Film: "Up."
-- Art Direction: "Avatar."
-- Cinematography: "Avatar."
-- Sound Mixing: "The Hurt Locker."
-- Sound Editing: "The Hurt Locker."
-- Original Score: "Up," Michael Giacchino.
-- Original Song: "The Weary Kind (Theme From Crazy Heart)" from "Crazy Heart," Ryan Bingham and T Bone Burnett.
-- Costume: "The Young Victoria."
-- Documentary Feature: "The Cove."
-- Documentary (short subject): "Music by Prudence."
-- Film Editing: "The Hurt Locker."
-- Makeup: "Star Trek."
-- Animated Short Film: "Logorama."
-- Live Action Short Film: "The New Tenants."
-- Visual Effects: "Avatar."
Copyright AP - Associated Press