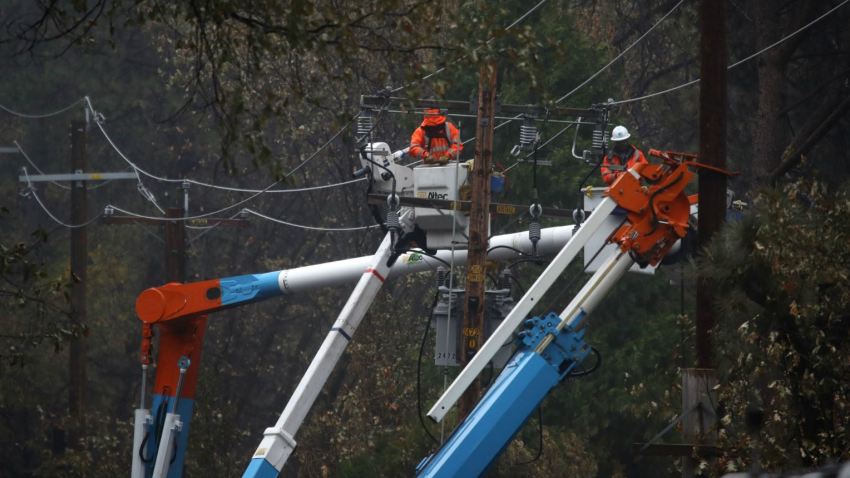 A federal judge who is overseeing PG&E Co.'s probation in a criminal pipeline safety case has ordered the utility to provide "an accurate and complete statement of the role, if any, of PG&E" in causing the Camp Fire in Butte County and other recent wildfires.
U.S. District Judge William Alsup issued the order in San Francisco Tuesday and gave PG&E until Dec. 31 to respond.
Alsup took over post-trial matters in PG&E's criminal case, including probation supervision, after the trial judge, U.S. District Judge Thelton Henderson, retired last year.
One aspect of the utility's five-year probation term is a requirement not to commit any state, federal or local crimes.
In addition to directing PG&E to state whether it had a role in the recent wildfires, Alsup ordered the utility to say whether the no-crime requirement might be implicated if any wildfire was "started by reckless operation and maintenance of PG&E power lines."
The order also instructs the utility to say whether any requirements of the pipeline case judgment "might be implicated by inaccurate, slow or failed reporting of information about any wildfire by PG&E."
PG&E said in a statement, "We are aware of the court's notice and are currently reviewing it. We continue to focus on assessing infrastructure, safely restoring power where possible and helping our customers recover and rebuild.
"Nothing is more important than the safety of our customers, employees, contractors and the communities we serve," the utility said.
In the 2016 pipeline safety trial, a jury convicted PG&E of five counts of violating a federal pipeline safety law and one count of obstructing an investigation into the fatal explosion of a high-pressure natural gas transmission line in San Bruno in 2010.
Henderson sentenced the company to a $3 million fine and the five years of probation.
The San Bruno explosion killed eight people and injured 66 others. The National Transportation Safety Board determined the cause was the rupture of a defective seam weld in a pipe segment that was installed in 1956, incorrectly listed in PG&E records as seamless and not properly tested or repaired.
PG&E's federal safety convictions were for violations of U.S. Natural Gas Pipeline Safety Act requirements for record keeping, risk assessment and repair prioritization for several Peninsula and East Bay transmission lines, including line 132, the pipeline that exploded in San Bruno.
Copyright BAYCN - Bay City News