The protest begins at noon at the University of California at Davis. It's the busiest time of day, when students are changing classes. Four students put on monkey masks and plant themselves at the Memorial Union – the central hub of campus. One of the protesters, Lindsay Rubin, started "Free Davis Primates" in 2014, along with partners Grace Amico and Caroline Webb.
"Our first and foremost goal is to let people know that the Primate Center exists," says Rubin. "So much of the community in Davis doesn't even know this happens."
There more than 6,000 monkeys at the California National Primate Research Center at UC Davis. A little more than half are in a breeding area, and more than 2,700 are in research studies. Rubin and her fellow protesters think the research should stop.
"Their natural instinct tells them to live in colonies of over one hundred," says Webb. She points out that the confinement of a research cage is the opposite of the free-roaming nature of these Rhesus Macaque monkeys. "It would be like a human living in a cage the size of a refrigerator by themselves their entire life."
MORE THAN 100,000 PRIMATES IN RESEARCH CENTERS
Across the country, there are 159 research centers as well as 15 federal facilities that test on primates. Collectively, those facilities house over 100,000 nonhuman primates as part of ongoing studies or breeding colonies used as part of future research, according to government records obtained and analyzed by the NBC Bay Area Investigative Unit.
Of those primates, 25,483 are involved in experiments that can cause pain or distress. About 740 of those monkeys are not given any form of pain medication, since that could interfere with the research.
RESEARCH MONKEYS SHARE 93% OF HUMAN DNA
Macaque monkeys are anatomically and physiologically very similar to humans, and share 93 percent of the same DNA. Supporters of primate research argue the striking similarities make nonhuman primates ideal candidates for studying drugs, vaccines, and medical procedures before human trials begin.
Animal rights advocates, however, point to another nearby campus – University of California at Berkeley, where new research holds the promise of eliminating drug tests on monkeys. Dr. Kevin Healy and his staff are developing "heart-on-a-chip" technology: actual human heart cells – living and beating on a plate that is wired to a computer, which could eventually be used to test the effects of drugs in humans.
As Dr. Healy explains, the "ion channels" of the human heart are very different from those of the monkey, and yet they're very important in determining how the heart responds to a drug. His team is even working on a "liver component," which they would add on to the heart chip to get an accurate read on how the liver would react to a drug as well. If perfected, this technology could one day replace the testing of human drugs on monkeys.
"The science is not there yet," says Dr. Carrie Wolinetz, Director of Science Policy at the National Institutes of Health, which funds much of the primate research in the United States. "I think these animals really remain critical to our ability to both understand disease and to develop treatments and therapies for human diseases."
That said, she still acknowledges that new technology is on the horizon that could drastically alter the landscape.
"Scientists are always exploring new ways to answer the scientific questions … helping us understand in new and different ways how human disease works," Wolinetz said. "But right now they're not sufficient to entirely replace our use of primates or any other species."
Primates are at the leading edge of human health research for treatments, cures, and medical advancements relating to Parkinson's disease, vaccine development, and prosthetics.
At Duke University, for example, scientists are utilizing monkeys to develop new technology that enables prosthethic arms and legs to communicate directly with the human brain.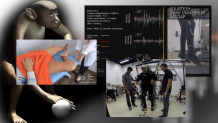 'IF WE DO NOT DO SCIENTIFIC RESEARCH … THAT'S A RISK'
Research centers across the country have been issued 377 citations for noncompliance over the past three years, which includes 77 violations that directly impacted the health of animals, according to government records obtained by the Investigative Unit.
"We must weigh scientific objectives with animal welfare," said Dr. Allyson Bennett, faculty director of the Animal Program at the University of Wisconsin-Madison, which houses more than 2,500 primates.
The primate center focuses on research dealing with infectious diseases, including HIV, Ebola, and Zika. Additionally, scientists at the Wisconsin National Primate Research Center are working to develop new treatments to combat Parkinson's disease.
Since 2014, federal inspectors have cited the facility for nine violations. That includes a noncompliance citation in 2015 that noted 12 incidents of nonhuman primates escaping enclosures during 2015. Those incidents resulted in several injuries that left some monkeys without portions of their tongues, whiles others required "partial digit amputations," according to inspection records.
"It's a small rate of errors, but we expect better and we regret those errors, so we continue to work to minimize the risk," Bennett said.
"We also recognize there is harm in doing nothing – if we do not do scientific research, if we walk away from questions that could potentially benefit society, that's a risk."
NBC Bay Area spent months compiling data and records from the federal government in order to gain a better understanding of the scope of primate testing across the country. The Investigative Unit obtained violation records and primate population totals for every research facility in the country.
Using the interactive map below, you can easily locate primate research centers in your area and learn how many primates are being studied and what kinds of research are being done.
FEDERAL GOVERNMENT PURGES SITE OF ANIMAL WELFARE VIOLATION RECORDS
Violation records and reports animal research have long been available to the public through government websites and public databases. On Feb. 3, however, the USDA, which regulates animal research facilities, hastily purged its website, citing "privacy concerns." The Investigative Unit obtained the data just days before the public records were taken offline. In its place, the USDA posted the following message:
Based on our commitment to being transparent, remaining responsive to our stakeholders' informational needs, and maintaining the privacy rights of individuals, APHIS is implementing actions to remove documents it posts on APHIS' website involving the Horse Protection Act (HPA) and the Animal Welfare Act (AWA) that contain personal information.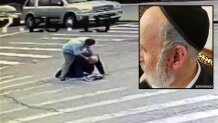 UC DAVIS HOME TO MORE THAN 6,000 PRIMATES
The California National Primate Research Center at the UC Davis is one of the largest primate research centers in the country, with more than 6,000 monkeys. The facility has been cited 13 times in the past three years by the USDA for violations of the Animal Welfare Act.
UC Davis declined repeated requests for interviews by NBC Bay Area, but offered a statement defending its research center.
"Animal research at UC Davis is strictly regulated," the statement read. "UC Davis follows all applicable laws and regulations, and we strive to continuously improve our standards of animal care."
According to the statement, "breakthroughs in treatments for illnesses such as Alzheimer's, heart disease, cancer, and HIV/AIDS would not have been possible without preclinical studies using animal models of disease."
See complete UC Davis statement
Last year, a monkey at UC Davis had to be euthanized after suffering serious injuries. Seven other primates died at the facility in 2004 after a heating system malfunctioned, sending the temperature in the room up to 115 degrees fahrenheit. Two monkeys had temperatures of 109 degrees -- more than 10 degrees above what is considered normal.
Davis says such incidents involving their research monkeys are "rare," however, animal rights activists argue the research itself is cruel and unusual.
"This is surgery, this is implants in their skull and their craniums, implants in other parts of their bodies, their backs and their spines," said Bob Ingersoll, a well-known animal activist who has studied primates for more than 40 years.
Ingersoll says monkey collars are routinely used by technicians to administer medicine to the primates.
"Researchers don't want to get too close to monkeys because they can have all kinds of diseases," he explains, "so with [the collars] on their necks, they can put a stick into the cage with a hook on the end, and pull the monkey right up against the front of the cage to give it medication or whatever they need to do with it."
[[414035866, C]]

Ingersoll said he is often sought out by technicians and scientists who are eager to find homes for their lab monkeys once their research is complete.
"We hope that the labs will have a non-adversarial relationship with us and we can work with them," Ingersoll said.
"This is about doing the right thing … they formed a relationship with one of the animals that they're using and testing."
Ingersoll often finds those monkeys a home at Mindy's Memory – a primate rehab facility in Newcastle, Oklahoma that welcomes former pets and research animals.
UNEXPLAINED BEHAVIORS
Maya, an 11-year-old male Macaque, has lived at the sanctuary ever since he was released from a California research laboratory four years ago. Each time he makes direct eye contact with a human, he makes a sudden motion to bite his hand.
"Once they're in captivity, they're always going to be affected from it for the rest of their lives," said Darren Tindall, who runs Mindy's Memory and takes care of the monkeys each day. "We have some monkeys that will pace back and forth in the same spot."
The pacing, according to Tindell, could be from living in confinement, or a way of coping with stress.
Both he and Ingersoll are now calling for a larger focus on alternative testing in hopes of reducing the number of monkeys in research labs and, eventually, animal sanctuaries across the country.
"Ideally, places like this shouldn't have to exist," said Tindall. "But in the long term, there's just going to be a lot of this going on."
______________________________________
Need to contact our Investigative Unit?
• You can remain anonymous
• 1-888-996-TIPS
______________________________________