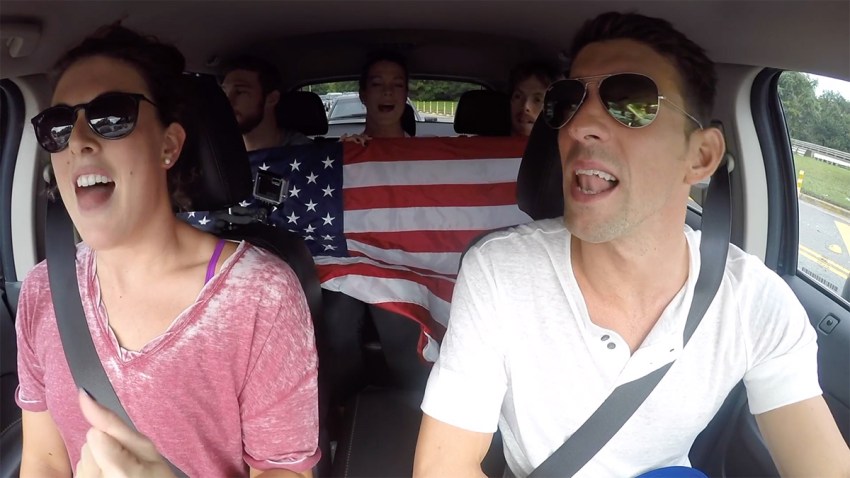 Getting excited for the opening ceremony of the 2016 Rio Olympics on Friday, the USA Swim Team posted a carpool karaoke video of the team rocking out to a mashup of songs.
The video is reminiscent of the 2012 music video of the USA Swim Team singing and dancing to Carly Rae Jepsen's "Call Me Maybe" en route to London.
Four years later, it seems Missy Franklin has had enough of Jepsen's pop anthem, and she's quick to change the station when the song comes on.
The goofy video features the team singing to a variety of songs, sometimes wearing crab suits and holding up an American flag. At one point Ryan Lochte pulls over to get food.
Every team member was featured in the video except for Olympic newcomers Blake Pieroni and Clark Smith.