Police, search crews and the FBI have expanded a search for a 29-year-old physical therapist who was reportedly abducted Monday morning from a Vallejo, California, home and is being held for ransom.
Denise Huskins' boyfriend claims an intruder broke into his Mare Island home early Monday morning and took her by force while demanding a ransom. But for some reason, her boyfriend waited 11 hours to report it to police. Police originally said Huskins was 30.
On Tuesday evening, over 100 trained search and resue personnel, including a dive team, were searching the waterfront and other areas near the 500 block of Kirkland Avenue on Mare Island, from where Huskins' was reportedly kidnapped.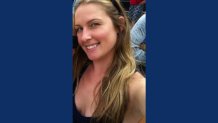 Police on Tuesday did not elaborate on what the ransom demand might be. "All I can tell you is that there was a ransom demand," said Lt. Kenny Park of the Vallejo Police Department.
Huskins who is a physical therapist at Kaiser Vallejo Hospital, was reported missing on Monday about 2 p.m. by her boyfriend. The event, however, took place earlier in the morning and it's unclear why he waited to alert authorities. Park said police are interviewing him but don't consider him a "person of interest."
Huskins' car was also reportedly taken from the residence, however the 2000 Toyota Camry was later found at an unnamed location in Vallejo, officers said.

Huskins also lists on her Facebook page indicates that she's a physical therapist at Southern California Orthopedic Institute. Her Facebook page states she is from Huntington Beach and that she moved to Vallejo in June 2014.
KNBC reporters went to Huskins' Huntington Beach family home and spoke with her brother Devin Huskins, who said the family is waiting to get more details about what's going on before saying anything to the media. Huskins' dad flew up to Vallejo to talk with investigators, despite their suggestion not to, her brother said. Her father told NBC Bay Area he is praying for his daughter's safe return.
"She's my little girl — when she was young she would say 'daddy I'll be your best friend,'" Huskins' father said. "I know she didn't just let somebody take her. She would've put up a fight. She ran marathons, she was physically fit."
Huskins father says the story just doesn't add up. While he's never met his daugter's boyfriend, he says his daughter seemed happy with him. He added that they worked together as physical therapists at Kaiser.
Devin Huskins said his sister lives right across the street from the Kaiser Permanante Hospital where she is finishing up a physical therapy clinical course. He said her sister and her boyfriend don't live together, Huskins was just hanging out there when the incident took place.[[297307151, C]]
Neighbors in Vallejo were surprised.

"We've seen her, she's beautiful," Matea Rolovic said, adding that Huskins lives with two male roommates.

"It's bizarre," added Patrick Van Deweg. "It's a really bizarre story."
"What year are we in, do people still take ransom?" Rolovic asked.
Anyone with information on this case is asked to contact the Vallejo Police Department at 707-648-4524.
NBC Bay Area's Bob Redell and Gonzo Rojas contributed to this report.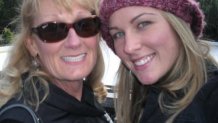 Denise Huskins's father praying for her safe return.He says kidnapping is nightmare he wishes he could wake up from pic.twitter.com/LAtN3vPB58 — Jodi Hernandez (@JodiHernandez01) March 24, 2015