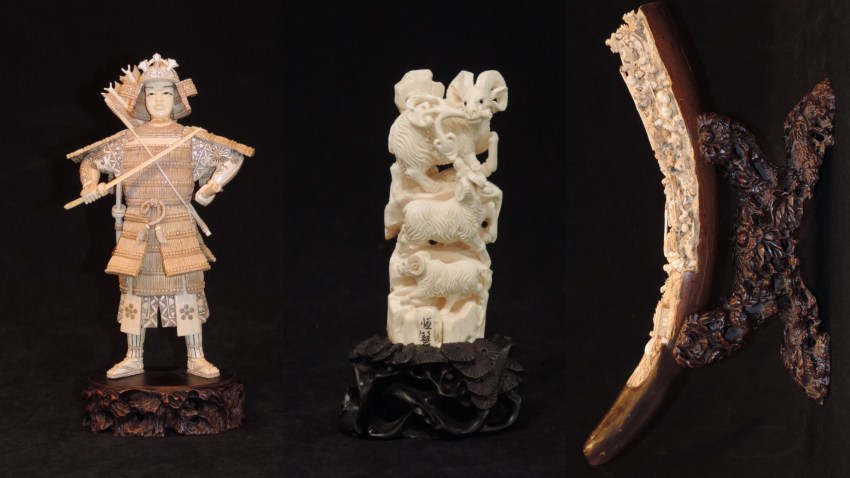 The San Francisco Police Department is asking for the public to keep an eye out for valuable pieces of artwork heisted from a Fisherman's Wharf gallery in August.
Police said that a suspect busted his way through the gallery's cabinets and lockers, stealing over 60 figurines crafted out of ivory that have been priced at roughly $210,000. Some of those valuables include samurai soldier figures and animal scenes, police said.
26-year-old Cameron Ybarra has been charged with the burglary, but police have not yet located the valuable figurines, which were housed on the 200 block of Jefferson Street before being stolen.
Anyone with information is asked to contact the SFPD Central Station Investigations at (415) 315-2445 or call the anonymous tip line at (415) 575-444. People can also send a text message to TIP411 by beginning their message with SFPD.