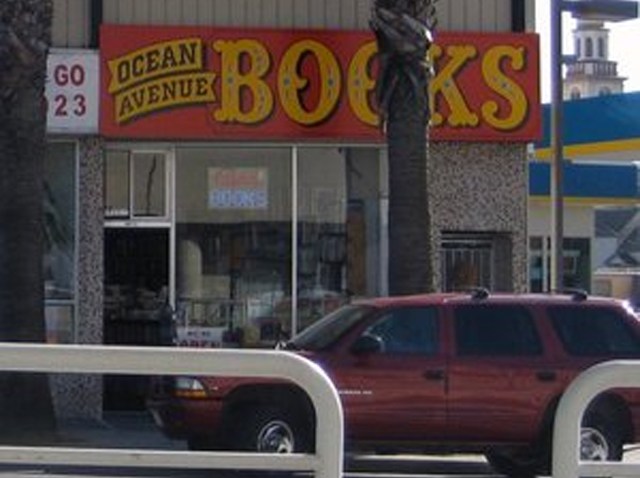 A bookstore owner at the center of a violent altercation over a bad Yelp review says the whole incident was a big misunderstanding.

The owner of Ocean Avenue Books says she did not show up on the San Francisco doorstep of a negative Yelper to confront him but instead came to apologize for sending a series of hostile private messages.

Valleywag reported that Yelper Sean C. received an unpleasant surprise Sunday when Diane Goodman allegedly showed up on her doorstep and attacked him. She was reportedly upset with Sean's comments that her small bookstore was a "TOTAL MESS."

Goodman says she never forced her way into the house and she first identified herself as a neighbor.

On her way in, things got ugly when she revealed her true identity, according to Goodman.

"He said, 'You f***ing bitch,' and jumped out and grabbed me, and we were struggling and rolling down the steps together," Goodman told Valleywag. "He ran over me. We were rolling down the steps and I was fighting to get away from him."

Goodman's recollection of what went down is completely different than Sean's version of the story. But the whole thing will get sorted out at an upcoming court hearing that Goodman said both parties plan to attend.
Goodman says she would have corrected Sean's version of the story when it first broke but she was working as a poll worker in the local election. The San Francisco Department of Elections said it could not confirm the report.

The troubled store owner also revealed how she figured out where Sean C. lives.

Goodman says she saw Sean C. listed himself as a veterinary technician on his Yelp profile, and a few Google searches later she stumbled upon his address. A quick search takes less than a minute to lead to Sean's public Facebook profile with his neighborhood -- which should be a lesson to anyone hoping to stay anonymous on the Internet.