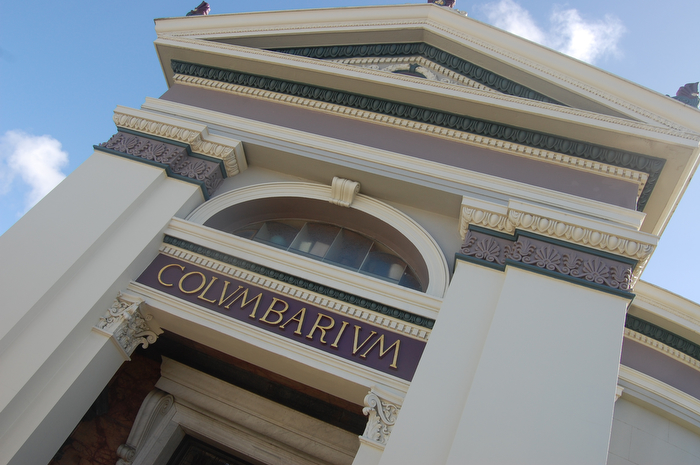 No one likes to think about where they'll end up after they shuffle off this mortal coil, but a visit to the Neptune Society's Columbarium, in San Francisco, might offer some peace of mind.
The Columbarium, located at One Loraine Court, is perhaps, one of the most interesting mausoleums in existence.
Many of the niches in the building are filled with pictures and personal memorabilia which give strange insight to the lives of those who found their final resting place within its walls. Ashes are contained in various items ranging from exquisite urns to cookie jars, and lunch boxes.
The Columbarium was built by Bernard J.S. Cahill, in 1898. It is the only non-denominational burial place within San Francisco's city limits, with space available, that is open to the public.
The building was once part of the Odd Fellows Cemetery, which was approximately 167 acres. When the city prohibited the sale of cemetery lots in 1902, the Odd Fellows was forced to abandon the cemetery and moved to Colma. Many families chose to move the bodies of loved ones to the Columbarium, than move to a new cemetery.
Many of the crematoriums and various other mausoleums were demolished, and the headstones of the cemetery were used to build a seawall at Aquatic Park. The Columbarium was spared.
The Columbarium passed hands over the years, but was purchased by the Neptune Society of Norther California, and restored after years of disrepair.
The building houses more than 8,500 niches, and the Society is planning to break ground on an additional 5300 new niches.
San Francisco's Harvey Milk has a memorial niche inside the Columbarium, however his ashes were scattered at sea.