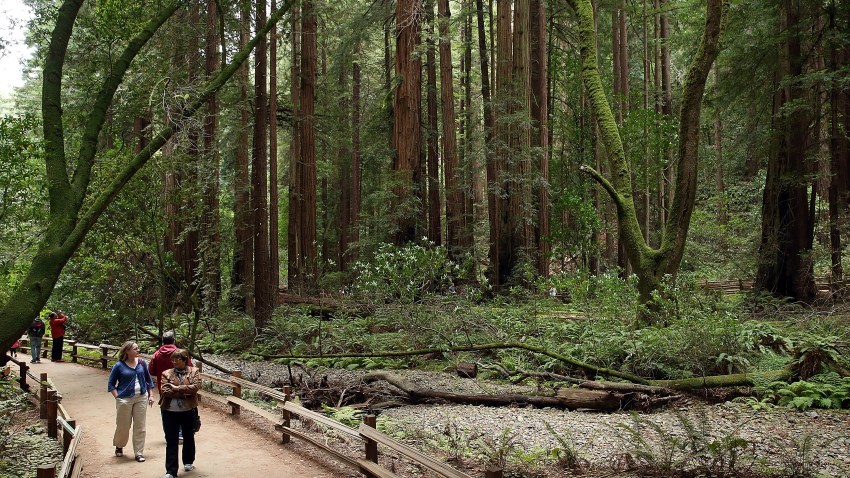 Visiting Muir Woods National Monument in Mill Valley is about to get a little harder.
Large crowds and overwhelming traffic have led officials to start capping visitors in January. Anyone hoping to visit the popular destination will now be required to have a reservation to park a vehicle or ride a shuttle bus into the park.
The only way to avoid having to make a reservation in advance is by hiking your way in.
The new system, managed by Ace Parking Management Inc, expects the daily parking reservations to vary based on the season – approximately 500 spaces in the low season and 900 in the peak. The reservation system will be open year-round on a website and a call center starting Jan. 1.
Parking and shuttle reservations will be required starting Jan. 16.
Reservations can be made up to 90 days in advance and visitors can reserve a parking space for $8 per car or a seat on the shuttle for $3 per adult 16 and older. According to National Park Service officials, the vehicle parking reservation will increase 50 cents every two years and the shuttle reservation will increase 25 cents every two years.
In addition to a parking space fee, visitors 16 and older will also have to pay a $10 park admission.
Under the new system, National Park Service officials are hoping the expected visitation numbers to drop from 1.2 million to 1 million visitors.