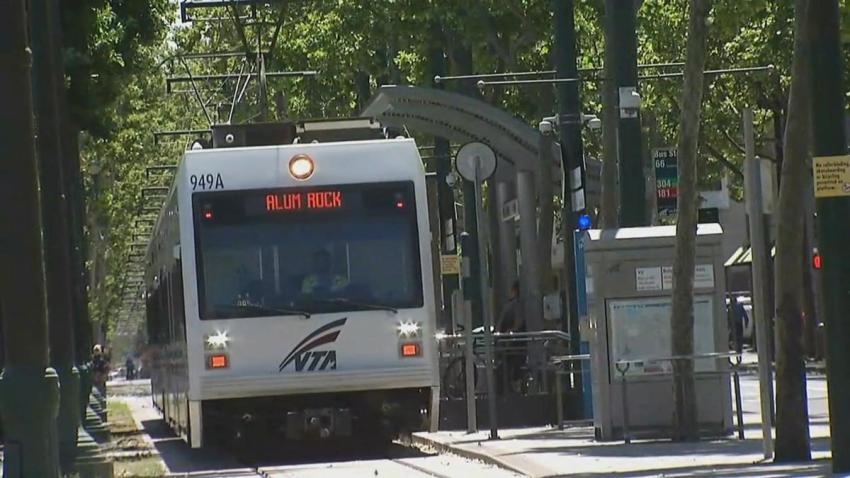 Rides on Santa Clara Valley Transit Authority buses and light rail trains are free today for people going to a cooling center, officials with the Santa Clara Valley Transportation Authority said.
Locations of cooling centers and information about safety during the heat can be found at www.sccgov.org/heatwatch.
All VTA vehicles are air-conditioned.
Passengers waiting for buses or trains should look for places to wait in the shade or consider bringing an umbrella for shade, VTA officials said.
Bring water to stay hydrated.
Here's a list of cooling centers accessible through VTA:
Cupertino: Quinlan Community Center, 10185 N Stelling Road, Monday-Thursday, 8 a.m. to 10 p.m.; Friday, 8 a.m. to 5 p.m.; Saturday, 8:30 a.m. to 4:30 p.m. Closed Sunday.
Milpitas: Community Center, 457 E. Calaveras Blvd., Monday-Thursday, 8 a.m. to 6 p.m.; Friday, 8 a.m. to 5 p.m.; Barbara Lee Senior Center, 40 N. Milpitas Blvd., Monday–Friday 8:30 a.m. to 4:30 p.m.; Sports Center, 1325 E. Calaveras Blvd., Monday–Thursday, 6 a.m. to 9 p.m.; Friday 6 a.m. to 5 p.m.; Saturday 8 a.m. to 1 p.m.
Morgan Hill: Centennial Recreation Center, 171 W. Edmundson Ave., Monday-Friday, 5 a.m. to 10 p.m.; Saturday, 6:30 a.m. to 8 p.m.; Sunday 8 a.m. to 6 p.m.; Open Labor Day holiday, 6:30 a.m. to 2 p.m.; Community and Cultural Center, 17000 Monterey St., Monday-Friday, 8 a.m. to 5 p.m.
Mountain View: Mountain View Public Library, 585 Franklin St., Monday-Thursday, 10 a.m. to 9 p.m.; Friday-Saturday, 10 a.m. to 6 p.m.; Sunday, 1 p.m. to 5 p.m. CLOSED Monday (Labor Day)
Copyright BAYCN - Bay City News