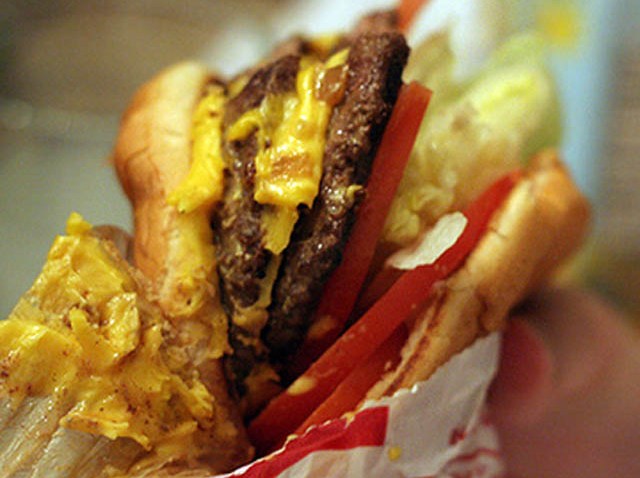 In-n-Out may be down, but it's not out.

A small but vocal group of Walnut Creek neighbors rallied this week to stop the fast food joint from opening a proposed location in nearby Pleasant Hill. Although Walnut Creek's City Council has no jurisdiction in the matter, residents hoped the council members could at least exert some kind of pressure. City leaders from both town are working on arranging a meeting on the issue.

Residents' objections include Noise, smells, traffic. One person was worried that there'd be an increase in crime, perhaps recalling the exploits of the notorious Hamburglar who once plagued McDonaldland.
Another woman openly wept. Seriously.

It's true that the location would probably draw more traffic -- as many as 1,500 extra vehicles a day, according to the city.

The fracas might seem outlandish to San Franciscans, who has long lamented the lack of an In-n-Out in the City. The sole location in the city can be found on Fisherman's Wharf, a neighborhood that can barely even be thought of as a part of the city at all. Downtown commuters who wish to make the journey would need to set aside and hour and a half for the crawl along the F line.

Pleasant Hill might want to consider what it would be giving up if it went without the proposed restaurant. In Santa Rosa, hundreds of job-hungry applicants lined the block for a chance to work at a soon-to-open hamburger joint.
Copyright FREEL - NBC Local Media