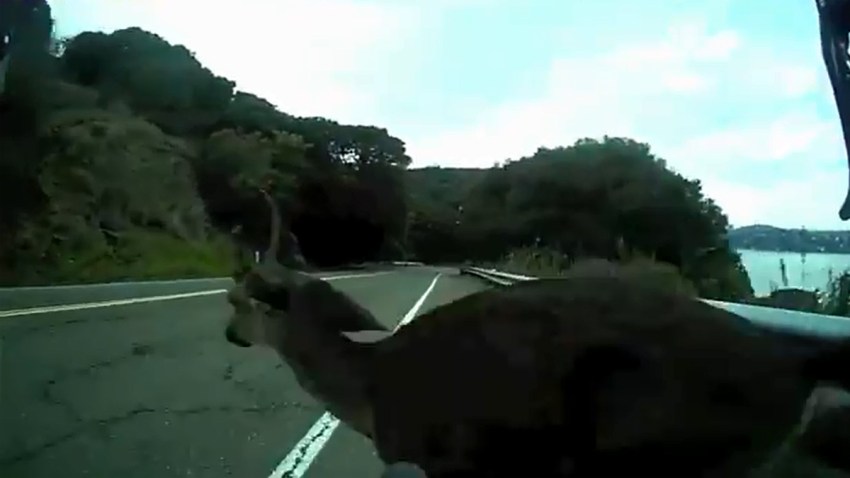 Bay Area cyclist Silas Patlove was enjoying a quiet Sunday ride last weekend near Sausalito when an unexpected obstacle suddenly blocked his path — a deer.
Out of nowhere, the animal jumped the rail and slammed right into Patlove, sending him crashing to the ground. Both Patlove and the deer are fine.
TODAY show host Matt Laeur is no stranger to accidents like this. He had his own bicycle incident with a deer a few years ago.