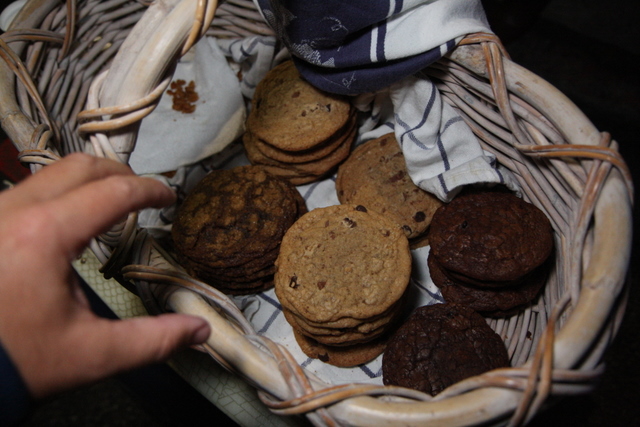 Looking for food and fun this weekend? Head on over to the Mission for activities galore.

The big news is the Saturday kickoff of the 2010 Street Food Festival. It's going to be huge, with dozens of local food vendors, from El Tonayense to the Creme Brulee Cart to The Slanted Door to Zella's Soulful Kitchen.
Plenty of activities are on tap, including a photo contest, scavenger hunt and an after-party at Cafe Cocomo. Plus, they're holding a silent auction with prizes like butchering lessons, a private sommelier, an Indian spice market tour and a Japanese cooking class.

The Street Food Fest isn't just a chance to stuff your face. It was started last year by La Cocina as a way to raise awareness of the difficulties faced by San Francisco's street food vendors, and to advocate "for the creation of policies that support the formalization of mobile food vending in San Francisco."

Last year's festival was a smash hit, so they've added a bunch of new vendors. It's a success story that parallels Oakland's own ever-growing Eat Real fest, as well as LA's Street Food event.

And your cultural adventure doesn't end there. On Sunday is the third annual Rock Make Music and Art Street Festival. This event's grown since last year too by about twice the size of last year's, it'll feature three stages of all local and kids' rock bands, plus over 100 arts and crafts vendors.
Rock Make is organized by music nonprofit the Bay Bridged, indie rock band Tartufi, and fabric store Cookie and the Dude. Just like the food fest, they're on a mission: "supporting the development and promotion of San Francisco Bay Area independent arts and music."

So there you go. A weekend of wow in the Mission!
Matt Baume wishes every day was a street food fest.
Copyright FREEL - NBC Local Media