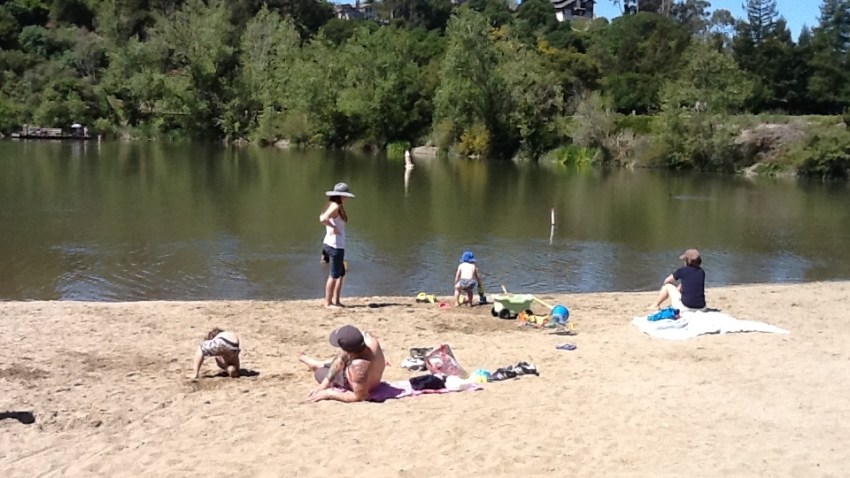 A mini heatwave is going to hit the Bay Area this weekend with new records expected in some areas.
As high pressure sets-up over the Great Basin, plentiful sunshine and warm down-sloping winds will bring temperatures close to record levels Friday. Even warmer conditions are in the forecast for Saturday with numerous records expected to be set.
Friday: Morning lows started off mild with temperatures in the 50s across the Greater Bay Area. As high pressure slowly inched inland, daytime temps climbed an additional 8-12 degrees from Thursday's highs with the middle 80s hitting Inland, lower 80s Bayside, and middle 70s along the Coast.
SATURDAY: Mostly clear conditions are expected to start with low temperatures bottoming out in the 50s just about everywhere. Full sunshine is expected Saturday afternoon and as a result temperatures will be very warm for this time of year. Daytime highs will reach the upper 80s Inland, middle 80s Bayside and mid 70s along the Coast. Some daytime records are possible this afternoon, with some of the warmest spots: Santa Rosa, Livermore, Palo Alto, Concord, & San Jose, where temps are expected to top out near 90.
SUNDAY: Thanks to a mild start with lows in the upper 50s & 60s, temps will remain warm today. Mostly sunny conditions are expected around sunrise with increasing clouds by the end of the day. The additional cloud cover will likely keep high temperatures a touch cooler than Saturday afternoon. Expect the middle 80s Inland, lower 80s Bayside, and lower 70s along the Coastal locations.