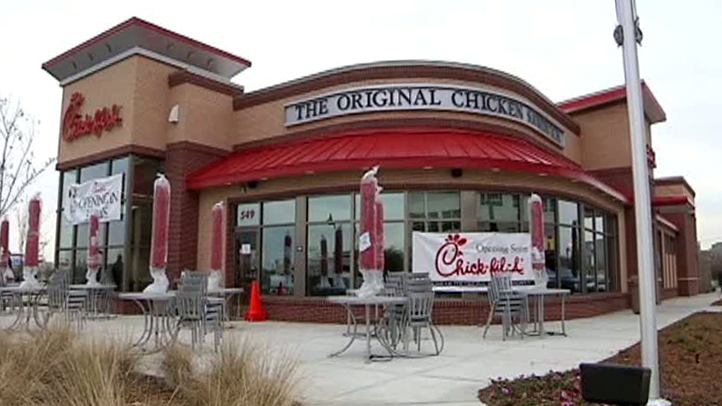 It's a case of social networking, same-sex marriage, and chicken.
As Chick-Fil-A makes its move into the Bay Area, some local residents unhappy with the company's stance on gay marriage are raising money to fight back. And they're using a Silicon Valley startup's technology to help.
A group of Mountain View residents and employees led by Robert Neivert went online to raise a quick $1,000. That's how much they need to file paperwork opposing the city's plan to let a Chick-Fil-A in. To do it quickly, they went on WePay, which lets you raise money, with a little social networking on the side.
And it worked: The money was raised in a matter of hours. The paperwork will be filed, and technology gets the assist. As Neivert says, "in the old says, you'd have to go to meetings and call friends." Says WePay co-founder Rich Aberman, "It's always nice to see campaigns resonate. People here, including me, sympathize with that campaign."
WePay positions itself as a faster, more convenient choice to Paypal. Now, its technology is giving a boost to the fight for same-sex marriage.
Scott can be found on Twitter: @scottbudman