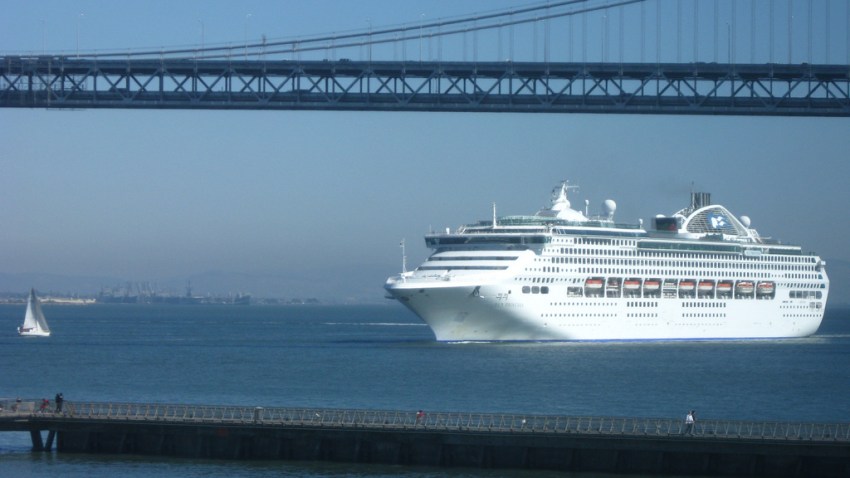 Cruise ships and other large commercial vessels cannot dump sewage within three miles of the California coast under a new federal environmental regulation.

The new rule set to be announced Wednesday by the U.S. Environmental Protection Agency will go into effect early next year. It adds teeth to existing state law, which already bans ships from dumping runoff from their showers or sinks, oil or other hazardous substances.

Regional EPA adminstrator Jared Blumenfeld says cruise ships and other vessels dump 20 million gallons of sewage off the California coast each year that ends up fouling beaches and bays. It will be up to the Coast Guard to enforce it.
"What this will do is say it's illegal to discharge sewage of any kind in this three-mile zone," said Blumenfeld at a news conference overlooking the San Francisco Bay late Wednesday morning.
Blumenfeld said Californians view the state's coastline "as a treasured, pristine place" that supports recreation, tourism and the fishing industry.

Even though the state's measure included a sewage dumping ban, regulating the discharge falls under the federal Clean Water Act. So EPA had pass its own rule for any ban to be effective.
Russell Long of Friends of the Earth called it " a little bit of good news" for a marine environment "under siege" by oil spills, garbage, ocean acidification and polar melting.
He, like Blumenfeld, called on other states to consider similar measures.
"We hope that this will be precedent-setting," Blumenfeld said.

Copyright AP - Associated Press