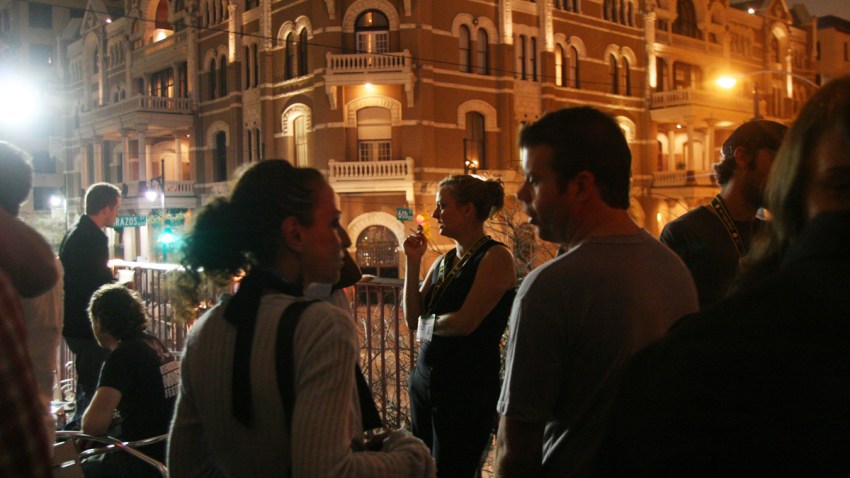 AUSTIN, TEXAS -- South By Southwest Interactive -- SXSWi if you're geeky, South By if you're hip -- is officially underway. This year, attendees of the tech festival here are anxiously awaiting, even more so than in years past, to discover a startup so grand it could rival the incredible success story of Twitter.
It's as if lightning struck with Twitter's 2007 SXSW launch -- which made it a hit in Silicon Valley that has since spread to Hollywood, Manhattan, and the four corners of the globe. Everyone is waiting for that kind of electric surge of startup energy to strike again.

For those unfamiliar with SXSWi, the annual festival is best described as spring break for geeks. Ostensibly a a showcase of the best and boldest minds, ideas, startups and even parties in the Web and technology space, it's really known for the late-night party scene.
Think of the conference as high school reunion-meets-Freshman Week, where industry veterans are celebrated and followed around Austin, Texas, by groupies and newbies hoping to achieve an iota of recognition.

But big things happen here. That's why 15,000 individuals are trekking from around to world to Austin.
But is the next big thing here?

Ten startups will officially launch at SXSWi on Saturday morning, each of them hoping to emulate Twitter's success, find a tech-set audience of their own and go mainstream in a few years time. Half of these companies may crash and burn, a few will develop respectable followings, and one -- maybe two -- will make a lasting impression. The conversations in the halls this weekend will get picked up by blogs and media outlets, but, ultimately, it's the people who will decide with their digital voices.

Also here are Foursquare and Gowalla, who are each celebrating their one-year anniversaries, having launched at SXSWi 2009. They're once again competing for the same attention in the same space: location-sharing. Both operate under the check-in model, where users announce their location to friends on mobile devices. And both have an element of fun, giving users something to show for their nights out on the town.

Comparatively speaking, neither of these companies are anywhere near critical mass, but they're both actively working on partnerships -- Foursquare with Bravo TV, Zagat and Starbucks; Gowalla with the Travel Channel. Both are beloved by the Web elite.

Though this year's festival may not decide a clear winner (each is experiencing rapid growth and already reporting record check-in activity), conference attendees will play a huge role in determining how big the location-sharing phenomena will become. Right now, the space is electric and reminiscent of Twitter two years ago.

As the weekend nears, the streets of Austin are echoing with the anticipation. Hope has arrived.