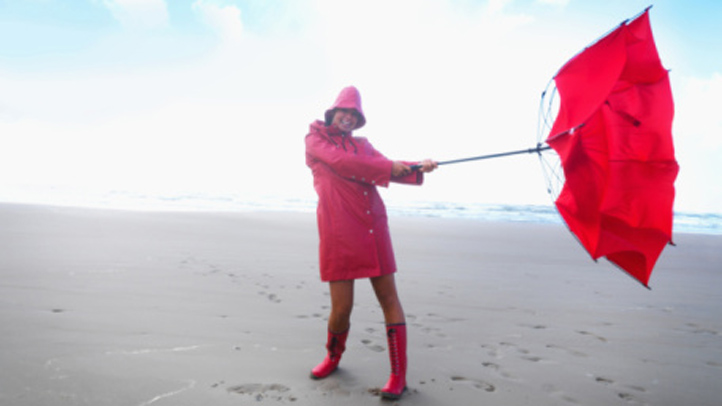 Hold on to your hats Bay Area, it is going to be a windy one.

A wind advisory is in effect until midnight. The weather service says 20 to 30 mph winds are a sure thing with gusts up to 55 mph possible.

PG&E is warning that the winds could bring down trees and power lines. The CHP is warning drivers to keep a strong grip on the steering wheel while driving over Bay Area bridges and overpasses. Big rig drivers are urged to use extra caution no matter where they travel today.
PG&E spokesman Joe Molica told Bay City News they have taken preventative actions and are closely monitoring the situation.

"We do expect the winds to peak this afternoon, so we're certainly not out of the woods yet," Molica told BCN.

The potential for the highest wind gusts will happen between 1 p.m. and 4 p.m.

Here's the official forecast from NBC Bay Area meteorologist Christina Loren:

TUESDAY: A cold front will move onshore early Tuesday morning bringing in a few light showers over the North Bay starting around Midnight. The front is expected to slide south, transporting light showers to the Greater Bay Area between 2 and 6 a.m. As the front starts to pull out of the area, very gusty winds are expected to pick-up late Tuesday morning into the evening hours. The prolonged period of sustained winds out of the Northwest at 20-35mph, gusting up to 55mph could take down trees and lead to power outages. Daytime high temperatures will be on the cool side, in the mid to upper 50s across the Bay Area.

WEDNESDAY: Expect a breezy and mostly clear start with very cold temperatures. Inland cities will likely bottom out close to the freezing mark with upper 20s possible in isolated North Bay Cities. A nice rebound will be on the way with plenty of sunshine and temps climbing into the low to mid 60s Inland with upper 50s and low 60s Bayside and at the Coast. Winds will lighten up throughout the day.