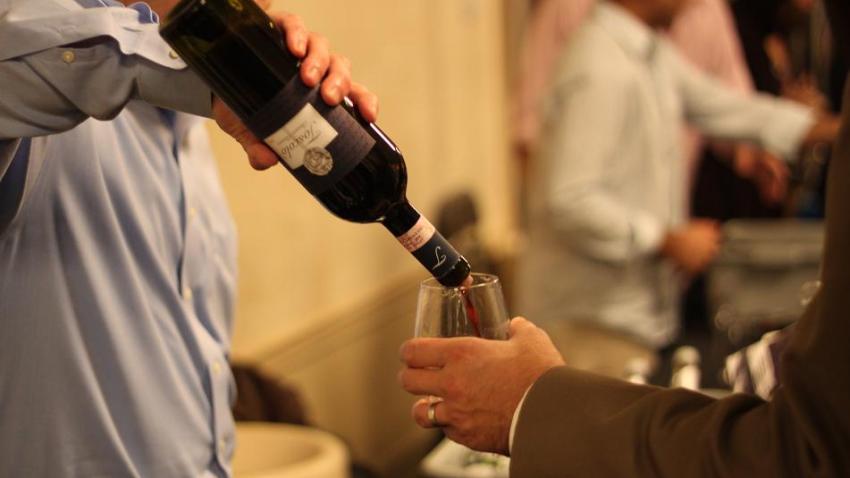 Panama City Beach, Cancun, Lake Havasu, Healdsburg? People in the Sonoma County town are worried the annual Wine Road Barrel Tasting is taking on a spring break-like atmosphere. Business owners complain that a younger, drunker crowd is taking it over.
The event is held every year over the course of two weekends. For $30 people can sample as many wines as they like during a weekend in the more than 140 tasting rooms in and around downtown Healdsburg.
The Santa Rosa Press Democrat
says this year's event drew more than 20,000 people.
The problem is now instead of sipping and spitting, the rooms are seeing a lot more chugging. Business owners complained to the Press Democrat that the younger crowd is ruining the event. They say drinkers are overindulging, getting rowdy, and even vomiting in tasting room bathrooms and Healdsburg's streets. One tasting room says it hired a bouncer for the weekends.
Healdsburg's police chief says there has not been a spike in public intoxication arrests. However, the
San Jose Mercury News
reports two wineries called CHP on Saturday, March 3
rd
to escort limo buses out of wineries because the groups had too much to drink. Those wineries were in the Alexander and Dry Creek Vallies, and not in Healdsburg.
Business owners would like to see changes made. One suggested increasing that $30 all-you-can-drink price.