Students in the Leadership Class at San Jose's Branham High School understand there are only so many words one can legibly fit on a 6-inch, blue paper star.
The magic, though, they end up creating out of them seems just about limitless.
"I just feel like I'm doing something great that needs to be done," senior Raquel Corrosco said. Corrosco and fellow senior Antione Delcayre are heading up this year's Make A Wish Rally at Branham.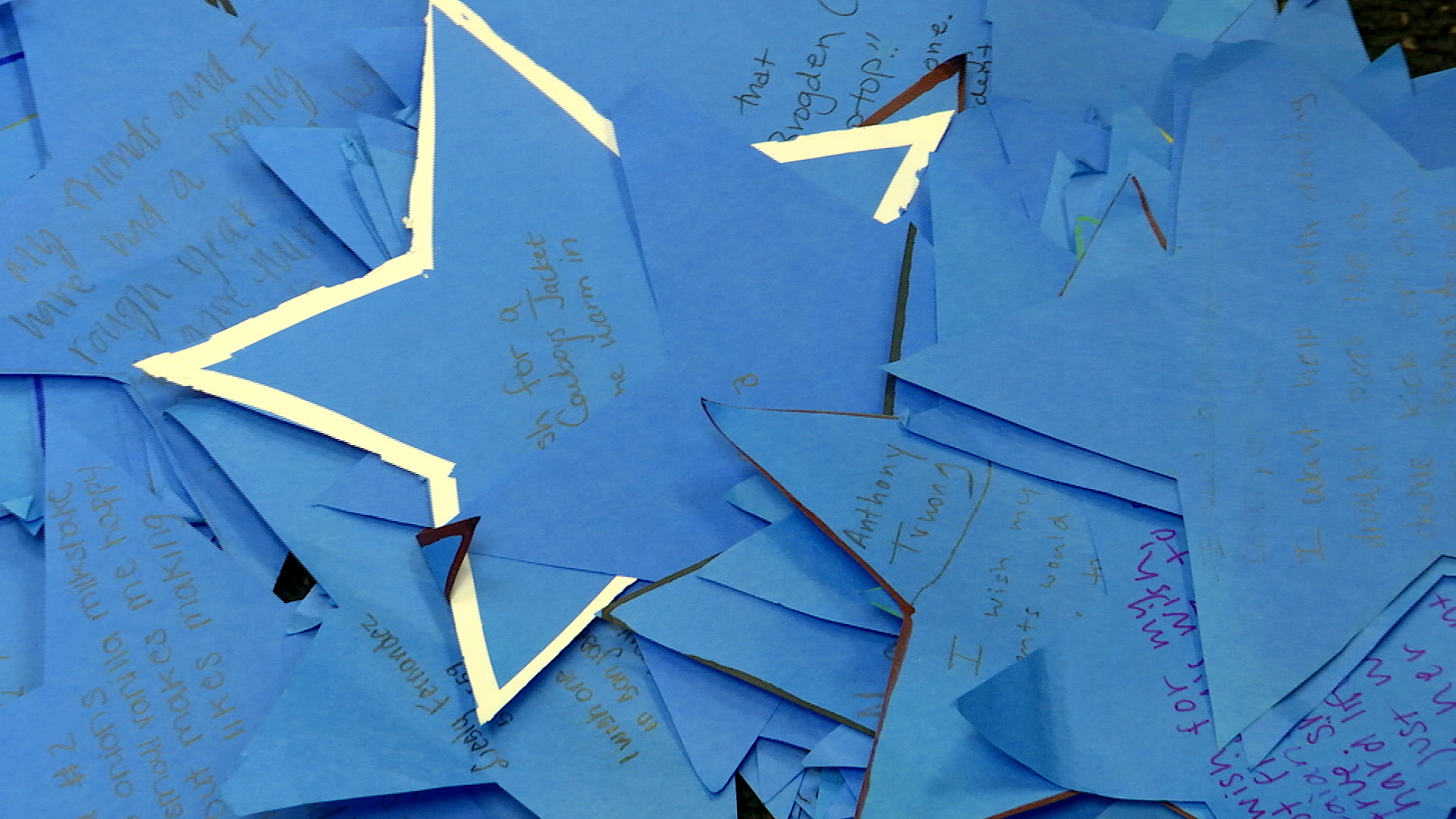 Corrosco, Delcayre and their fellow leadership classmates began the school year by distributing 1,500 blue paper stars to their every one of Branham's students and teachers. With each one came a simple request: make a wish, for themselves or someone else.
Delcayre says some of the wishes ended up being for very small things: Many students, for example, wish for nothing more than a treat to be delivered to them during the school day. The bigger wishes, Delcayre says, were an eye-opener for him. He didn't realize how many of his classmates, in spite of living in such a wealthy region, were struggling financially.
WATCH MORE BAY AREA PROUD STORIES
"They had to skip meals because they didn't have enough money, or they were in thousands of dollars in debt because of medical bills," Delcayre said.
The leadership students spent months holding bake sales and requesting donations from local businesses to help fulfill the larger wishes.
This past Friday, the entire student body gathered in the gymnasium to witness those wishes being granted.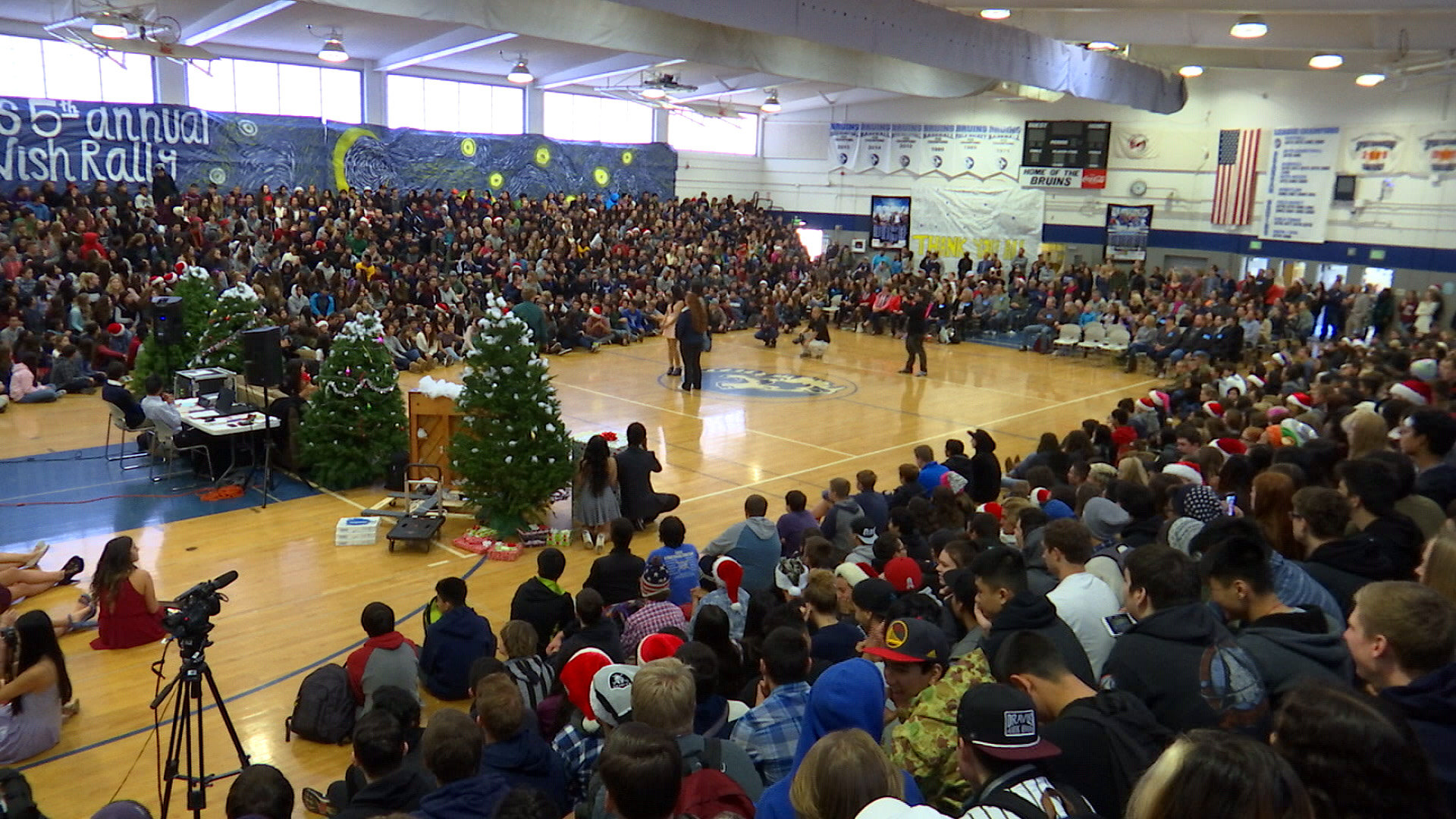 "The holiday season is a great time to grant someone's wish and make their day better," said Kristina Ravo, Branham's Director of Activities.
This year, the school's fifth Make A Wish Rally, wishes were granted to both students and teachers.
Among the wishes granted was one by a teacher who wished for another teacher to be given a home computer, so she would no longer have to spend late nights at school grading papers.
A boy wished for some financial help for his girlfriend's family during the holiday season. The leadership team gave them hundreds of dollars for groceries and gas as well as free tickets to this year's prom.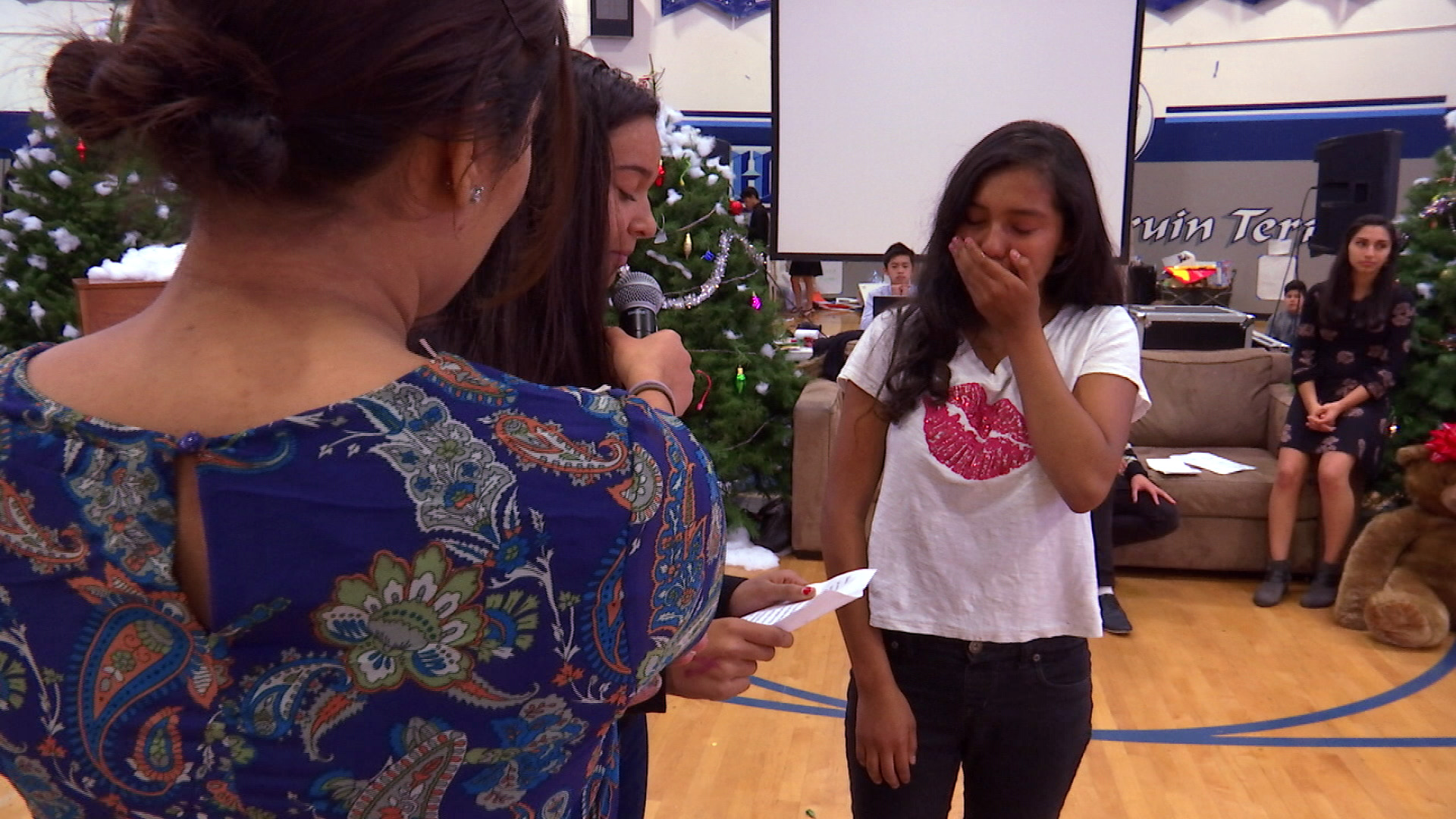 Another girl wished for something nice for her ailing mother who had suffered two strokes and had just returned home after being hospitalized for years. The leadership students arranged for a specialized, reclining chair to be delivered to the family's home in time for Christmas.
"They're gonna remember this for the rest of their lives," Delcayre said. "They're gonna remember that their community saw their their problem and their community had their back."