With the help of friends, a woman narrowly escaped a brazen attempted kidnapping during which the suspects also fired shots early Saturday morning in downtown Mountain View, police said.
The suspects, 29-year-old Guillermo Perez and 19-year-old Walter Ramirez, both of Menlo Park, were taken into custody not long after the alleged crime, police said.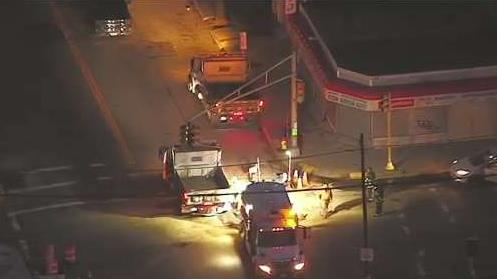 The incident, very unusual for an area busy with trendy restaurants and clubs, occurred at about 2 a.m. Saturday. Mountain View police said the woman was walking behind a business in the 200 block of Castro Street when two men tried to drag her into a car. The woman fought back and yelled for help, and that's when police say two of her friends jumped in to help.
One of the suspects pulled out a gun, and as the two men fled, the suspects fired several shots, police said.
The whole thing has left people a little unnerved.
"It's very populated, a lot of people," said a woman named Gigi. "But that's a little scary."
A police officer nearby stopped the suspects and arrested them.
On Sunday morning, police searched a home connected to the suspects and found several rounds of ammunition and a Taser, police said.
The investigation is ongoing, police said.