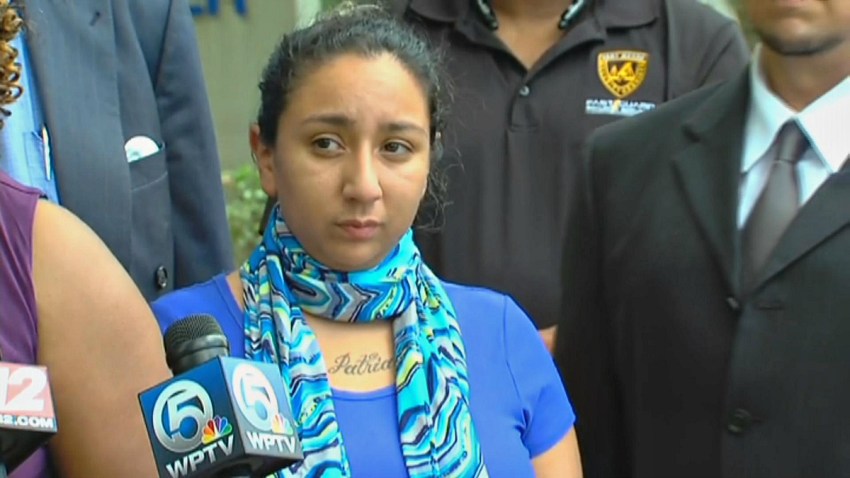 A victim of sex trafficking whose exploitation by law enforcement officers in as many as seven different agencies led to a massive scandal in Oakland and elsewhere sued the Contra Costa County Sheriff's Office on Thursday for one of its deputies' involvement.
The suit names Deputy Ricardo Perez, 30, and accuses him of having sex with the victim multiple times while she was underage as well as exchanging lewd photos with her, sometimes demanding them over her objections. He also shared the photos with olleagues at the sheriff's office, according to the suit.
Perez is one of seven current and former law enforcement officers who were charged with crimes in connection with the expansive scandal. He is one of three facing felony charges, in addition to Oakland police Officers Giovanni LoVerde and Brian Bunton.
The investigation first surfaced in Oakland after police Officer Brendan O'Brien killed himself in September 2015, apparently because of his involvement with the victim, and left a note indicating other officers were involved.
But an investigation into the matter languished until a federal court monitor overseeing longstanding reforms found out about the case months later. The court found numerous flaws in how Oakland handled the investigation, extending the department's reform efforts.
Contra Costa County is the third jurisdiction sued by the victim, who is represented by civil rights attorney John Burris. She settled with the city of Oakland for nearly $1 million and sued the city of Richmond last week.
"Perez's conduct was despicable," Burris said in a statement today. "Perez, as a law enforcement officer, took an oath to protect teenage sex workers against pimps and other predators but he willfully violated his oath by satisfying his personal sexual fantasies."
The suit alleges that Perez started requesting and receiving nude photos of the victim in July 2015. He also sent her multiple photographs of his penis, including photos when he appeared to be on duty.
He began having sex with her the same month and eventually had sex with her at least six times. When she told him she was underage, his response was, "whatever," according to the suit.
He continued exploiting her after she turned 18. The victim told him that she viewed the relationship as an exchange for protection, according to the suit.
In addition to exploiting her himself, Perez failed to report the abuse of the victim, in apparent violation of state law which requires police officers and other public officials to report child abuse.
The suit also names Contra Costa County Sheriff David Livingston for failing to conduct training and supervise Perez on his responsibilities regarding abused minors.
In a statement, Livingston called the announcement of the lawsuit "hasty" and pushed back on the idea that Perez wasn't properly trained.
"This case involves the off-duty conduct of one former deputy sheriff who was resigned in lieu of termination when the allegations came to light," Livingston said. "Additionally, he was fully trained on his requirement to report suspected child abuse and certified so in training documents. He is now properly facing criminal charges and we will vigorously defend this lawsuit."
As details of the scandal emerged last year, Perez was placed on leave in June and resigned later that month.
On Sept. 19, he was charged with felony oral copulation of a minor and two counts of engaging in lewd conduct. Court documents accuse Perez of
having sex with her about 10 times in a dirt turnout near Fish Ranch Road in the Oakland Hills, a popular location for sexual activity by teenagers.
Perez has pleaded not guilty to the charges and was ordered to stand trial on all counts in July. He is next scheduled to appear in court on Oct. 4.