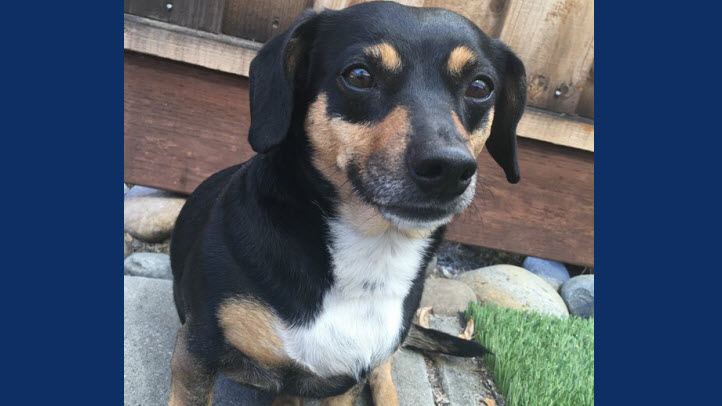 A woman reported that dog was stolen Tuesday outside a supermarket in San Francisco.
Danielle Russo told NBC Bay Area that a man was seen taking her 6-year-old Dachsund mix named Goose in front of a Whole Foods market on Fourth street sometime between 3:15 and 3:45 p.m.
A concerned Whole Foods customer shot cellphone video of the man unleashing the dog from a lamp post and walking away with her.
Russo said she called the police at about 4 p.m., and the dispatcher told her they put out an alert with a description of the suspect. After searching for Goose on her own, Russo went to the police station on Third Street to file a report.
San Francisco police provided a case number but did not confirm any details about the incident.