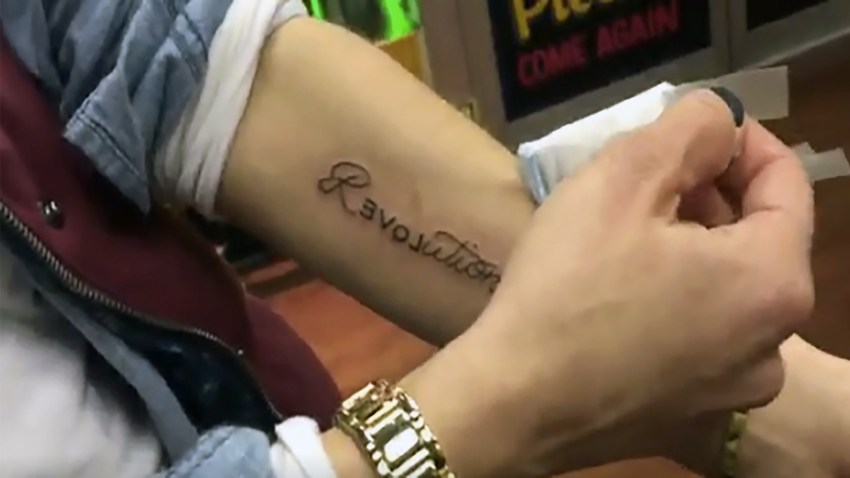 Following the Women's March On Washington on Saturday, many women and allies flocked to tattoo parlors in the capitol for feminist-themed ink as a way to permanently honor the history-making event.
Several shops in the D.C., including Tattoo Paradise, Embassy Tattoo and Pins and Needles, reported a surge in women — and even some men — requesting tattoos of Venus symbols, empowering quotes, peace symbols and even a few requests for phrases "Nasty Woman" or "Bad Hombre."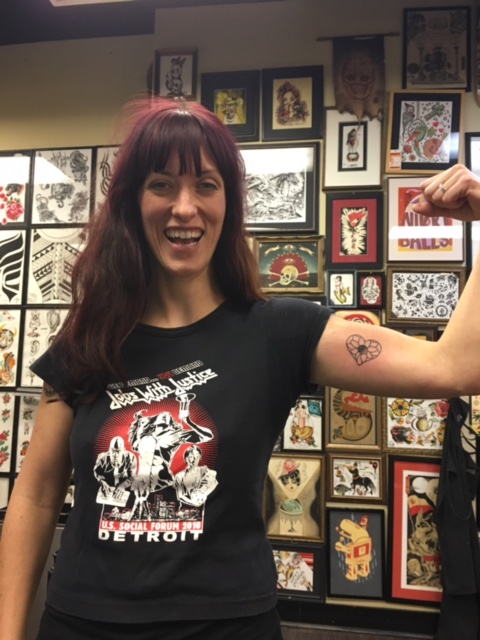 Others came in to tattoo shops and requested designs that were a more subtle nod to feminism and its history as a movement.
Megan Bolton, who lives in San Francisco, got a sunflower inside a heart inked behind her elbow. The suffragettes often used the sunflower in their pamphlets and written works, and it just so happens to be the Kansas state flower, the state of Bolton's birth. Several of her friends from the state also got the tattoo.
"It's a special because it sort of brings us together and it reminds us of this day, and what it stands for," said friend Natalie Patrick-Knox.
Dot Sheriden, a tattoo artist at Embassy Tattoos, said she has never received so many requests for Venus symbols. A lot of women specifically tracked her down to request the tattoos, as they wanted a woman to be the artist — and there aren't many female tattoo artists in the area, she said.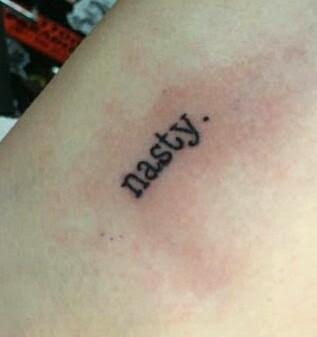 "I had a great time doing this, and being a bigger part of it," Sheriden, who participated in the march, said. "Especially as a woman in an industry like this one, it was really awesome to have them come to me for the request. This area is not saturated with female tattoo artists…so I was proud to do it."
Sheriden guesses the shop did at least 45 feminist-themed tattoos over the Women's March weekend. Her favorite request was the quote "Revolution is not a one time event" — a tattoo that addresses some of the fears many marchers have now that the event is over.
"I guess I'm a little worried that we'll all go home and that this will sort of be a flash in the pan, so to speak," said Ashley Stephens of Oakland. "I don't want that to happen. There was so much power here, and wasting that energy and not harnessing it for the greater good would be worse than if we never had a march at all."
Should Stephens get complacent, she says a peak over at her new tattoo – a small venus symbol on her foot – will remind her of the heartbreak she felt when President Donald Trump was elected, and the empowerment she felt when surrounded by half a million women and allies who voted against him and the rhetoric he rode to victory.
Meanwhile, others are facing the cutting reminder of Trump's victory head on. Friends McKenna Koon and Maude Standish, friends from Southern California, both got shards of broken glass tattooed on their feat to symbolize "stomping on the patriarchy."
"…We want to make sure it becomes something that is part of our everyday life so that we don't forget the kind of power when we were out there with the march," Standish said. "Plus, we can't wait till we stop that glass ceiling."