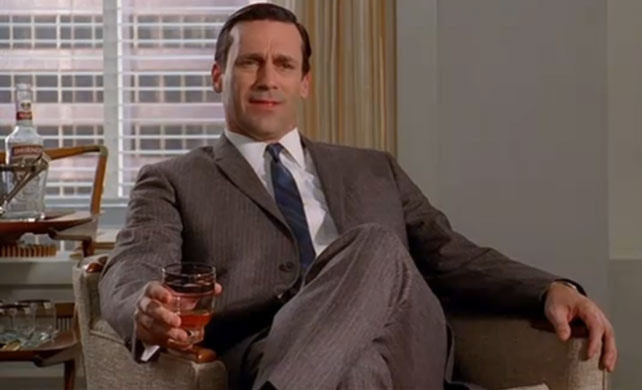 The idea is one that conjures up thoughts from "Mad Men," but many startups are allowing alcohol in the workplace.
Yelp's headquarters in San Francisco is equipped with a keg refrigerator and supplies its employees with an endless supply of beer, reports Bloomberg's Businessweek.
But there's a catch. In order to help keep folks drinking responsibly, everyone who drinks the beer, must check in on an iPad, which records every ounce they take.
"If you're at the top of the leader board consistently, I don't know if that's a place that you'd want to be," said Eric Singley, director of Yelp consumer and mobile products. "Luckily, that hasn't really even been an issue."
But Yelp isn't the only startup embracing the booze-while-working attitude.
Many startups have employees stuck working at all hours, blending their workday into their nightlife, says Joe Beninato, CEO of Tello Inc, of Palo Alto.
"When you're working at a startup, you're working 24-7 and it takes over your life," he said. "It's not like it's a wild fraternity party or something like that -- we're all adults."
Others who keep drinks on hand are CrowdFlower, and Twitter.
"We treat employees as adults, and they act accordingly," said Jodi Olson, a spokeswoman for Twitter.