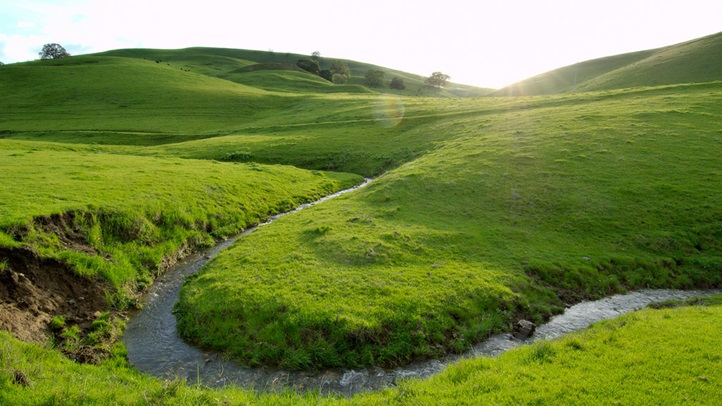 MOTHER'S DAY SATURDAY: We realize and accept that we now live an age where birthdays last a week and Halloween lasts a season and various holidays can take over the better part of the month they are in. But if ever a holiday, or rather a pair of holidays, deserved to grow a little larger and land on an extra day, it would be Mother's Day and Father's Day. They're both traditionally Sunday holidays, but Saturday-only events related to both are appearing with more frequency. Perhaps it is the assumption that families brunch or barbecue on the actual holiday, meaning Saturday is the day for major go-outs. And the go-outs run the gamut, from movies to theme parks to shopping. But we like when something a little special happens for Mom, around her day, and we especially like it when it very rarely happens. Makes your main lady feel special and the holiday weekend just a little sparklier. And when nature is involved, and wildflower walks? Even better. That's what is happening near the headwaters of the Galindo Creek, near Walnut Creek and Mount Diablo State Park, when the never-open-to-the-public Mangini Ranch throws open the gate for a one-day only event.
WILDFLOWER SIGHTINGS: It's on the morning of Saturday, May 11 starting at 9:30. You'll search for flowers -- including the endangered Hospital Canyon Larkspur -- as you keep watch for local wildlife. Owls, quail, and the occasional coyote could be in the fauna mix. And it is all just ten bucks a car. We love when things are priced by the car, and we love when Mom gets a special, relaxing treat, a treat that isn't available any other day of the year but the Saturday of her big weekend.
Plus, Mangini Ranch? You are too gorgeous. Thanks for staying protected and wild.
Copyright FREEL - NBC Local Media