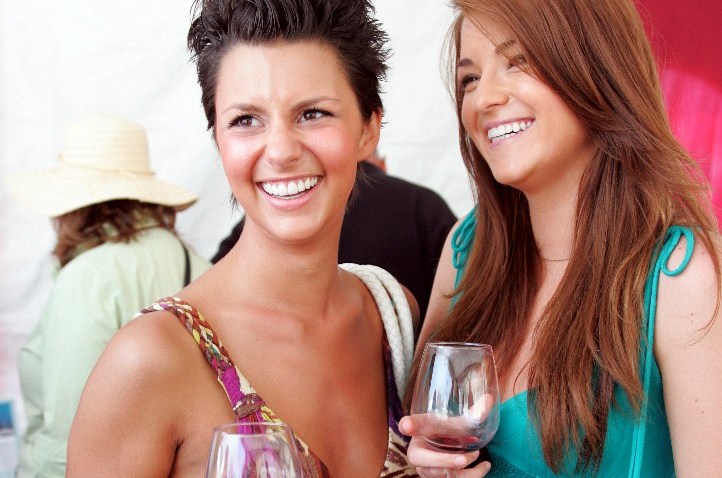 BLUE DREAMS: Do you ever get to daydreaming about the Blue Grand Canyon? Not when you're drinking a vino made in Monterey County. We mean, like, on the bus? Or as you do the dishes? We sometimes do. The idea that there's an underwater gorge as large as the Grand Canyon, and it is just off a very short distance from Moss Landing -- as in, measure-it-in-yards distance -- sets our imagination afire. But the Blue Grand Canyon doesn't just add to our daydreams; wineries around Monterey County benefit from the particular weather that the under-the-waves wonder helps to impact (think fog patterns and such). To celebrate the West Coast's biggest ocean canyon, and all the tasty gifts it brings to wine, winemakers are throwing a party on Saturday, Nov. 12. It's called Best of the Blue.
NO SCUBA GEAR REQUIRED: There'll be no diving that day. Rather people will be gussied up and sipping vinos from Manzoni Vineyards and Le Mistral and Wrath Wines; many, many local wineries will be in the house. Or the hangar, rather; it is all happening at Monterey's rather dramatic Del Monte Aviation Center's private hangar. We like hangar parties and don't attend nearly enough. More hangar parties in 2012! Our new motto. Until we get another.
PRICE: A ticket is $60 for the afternoon-long party, and that includes eats as well as sips. Get fancy and study up on your Blue Grand Canyon facts. You'll want to drop a few of those while you're hobnobbin' hangar-style, we'll guess.
Copyright FREEL - NBC Local Media