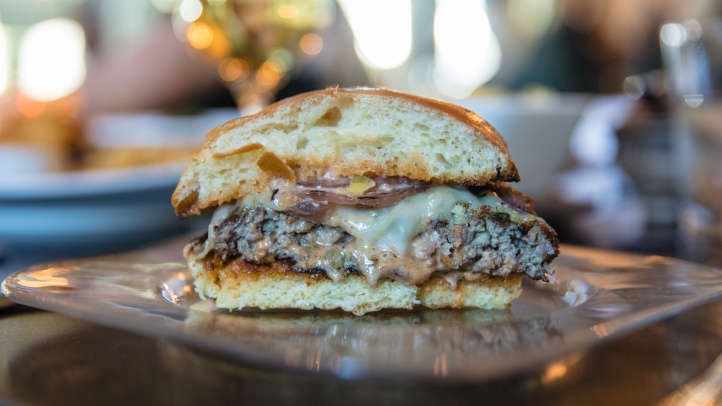 A PERSON... probably never, ever wants to for-the-most-part anything, ever, because generalizing never captures the whole picture. And yet? If you were to scour the names of some of the biggest music festivals around, the sensations that see huge headliners take the stage, one after the other, you probably wouldn't find a food or drink reference folded into too many names. Oh, we're not saying that the eat-well, sip-splendidly angles at today's big sound-taculars aren't robust, for foodies are finding as much to like as music fans. But as far a famous festivals saluting their sip/sup character in their handle, well, it doesn't happen all that often. One wonderful exception? It's...
BOTTLEROCK NAPA VALLEY, which tells you, from the first word, that this is a party in wine country, and wine will be involved, along with a host of haute pizzas and hamburgers and craft brews and 'grammable desserts. The eat-it-up upshot? Plenty of lovers of live tunes also venture to Napa over Memorial Day Weekend to check out the meal scene, too. And the 2019 snackable scene was announced on Wednesday, Jan. 16, with several splashy names in bold. On board with the board? Thomas Keller's Ad Hoc and La Calenda will have a presence, as will Hog Island Oyster Company, Yak & Yeti, La Toque, Bouchon Bakery, Forge Pizza, and many others. Seriously, we do mean "many," and you can count on at least several of your quirkiest cravings being met during the Friday to Sunday event.
ON THE LIBATION LIST? Again, it's mega, more mega than wine-focused, beer-oriented bashes tend to be. JaM Cellars, Domaine Chandon, Tannery Bend Beerworks, Knee Deep Brewing Co., and several more makers of sublime 'n sippable products will be at BottleRock Napa Valley, May 24 to 26. The whole shebang? You got it, festival-fancying foodies; start planning your meals, and between-meals snackage, now.
Copyright FREEL - NBC Local Media