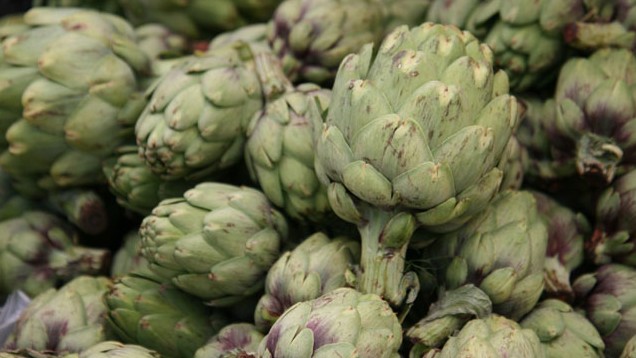 LOCAL ADVICE: There's nothing like taking eating advice from a local. With that in mind, we're going to turn to our own Salinas-born mom, who swears she snacked on artichoke hearts when other kids went the cookie route. She's wild about her chokery, in short, as are most locals who grow up in and around Castroville's soft, green-hued shadow. And she stands on this statement: An artichoke is earned. Meaning? It isn't easy. There are thorns. There's that sometimes stringy stem. And there's no cutting corners with teeth-stripping the meaty lusciousness off those pointy leaves. But, in the end? You earn that soft, delicious center. You have an unrushed eating experience. And you enjoy a flavor that can only be described as "artichoke-y." (Can you think of another to find a similar flavor to an artichoke? A person can sort of compare lemons to limes but the stickly thistle is on its own.) If you're adore all of these things, make for Castroville on Saturday, May 19 or Sunday, May 20.
THE CHOICEST CHOKES: There will be music and demos and all the usual fun festy touchstones at the Castroville Artichoke Festival, for sure, but most attendees will want to know just what kind of thistle action they are in for. So, here goes, straight from the fest itself: expect "Artichokes fried, sauteed, grilled, marinated, pickled, fresh, and creamed in soup." We want all of those, on a plate, immediately (except the soup; that can be in a bowl). There will also be, as a choice, a field trip to an artichoke patch. Not every food festival offers a trip to the source, so this is pretty nifty. Whatever you choose -- full-on snacking or a bit of lookie-loo-ing -- be grateful that the odd, semi-ungainly, sometimes thorny thistle is in our lives (and our kitchens). You may have to earn that heart, but there's a pleasure to that process in our rush-rush world.
An advance adult ticket is ten bucks.
Copyright FREEL - NBC Local Media