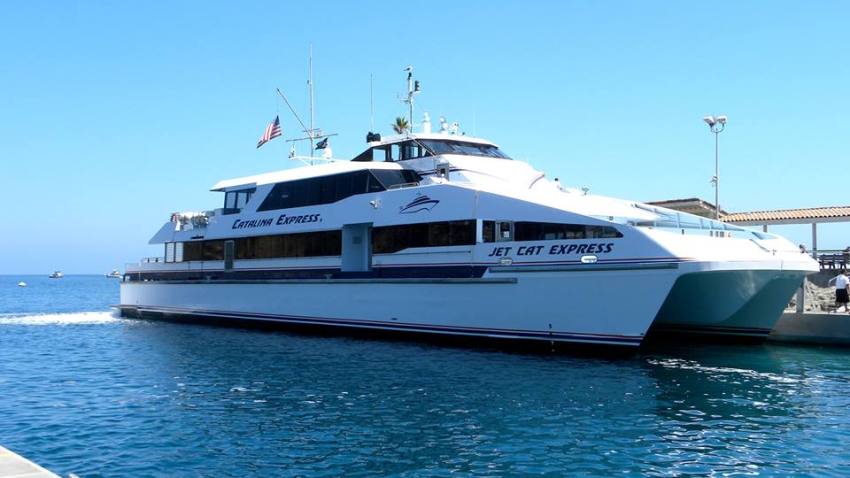 AVALON IN THE DISTANCE: Catalina Express, the hop-aboard, go-to-Catalina boat service that travels between the mainland and the bison-lovely idyll just out in the Pacific, has a way of offering money-savers and pay-less deals for daytrippers looking for an island jaunt. The service, which marked its 35th anniversary in 2016, lowered fares in the spring, but that wasn't all that the staffers behind the fleet had in mind. Look to the winter months of early 2017, and the money-saving stay-over packages to be found, packages that are the result of a partnership between Catalina Express and Paradise Hotel Partners. Don your favorite beach wear, make a tropical drink, and prepare to peruse the...
"(C)OMBINATION BOAT AND HOTEL PACKAGES... at 20 hotels in Avalon..." The name of the deal, which is on through March 2017? The Best of Winter, which says it all (well, not "all" but at least you know the season you're dealing with). And as anyone who covets the Catalina lifestyle knows, wintertime is full of straight-up gorgeous-o-sity around the 22-miles-from-LA getaway. What inns are on board? Hermosa Hotel and Seaport Village Inn and The Catalina Canyon Resort & Spa, which has a swimming pool. You'll want to eye whether the deal is a midweek thing, or includes weekends, and how your boat trip, to and from, will work.
MANY A HOTEL... in many a place has a package deal going, but The Best of Winter package, with its boat transportation and sleeping quarters, is rather on the special side. For, spoiler alert: One can't roll their wheels for Avalon, and Catalina Island, so hopping onto a ship pretty darn essential. If boarding that boat in the winter appeals, and the idea of some island time during a period that isn't summer, start planning your trip out to sea — er, ocean — now.
Copyright FREEL - NBC Local Media