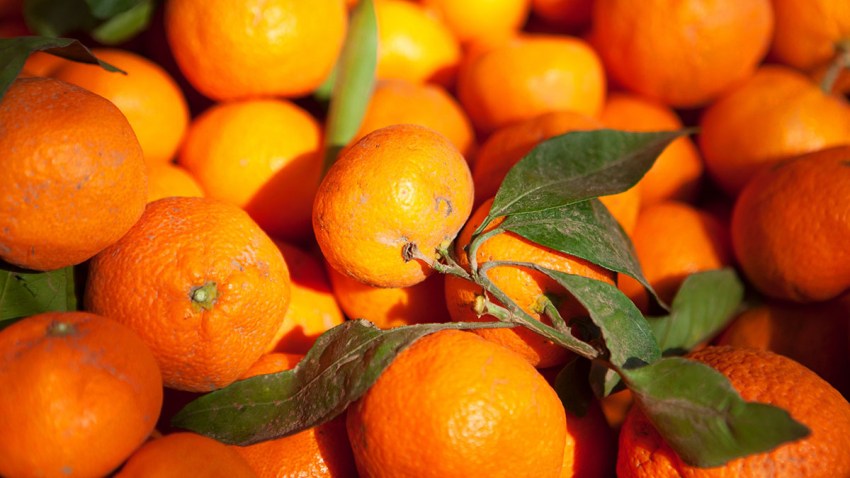 SWEET SELLING POINT: If you have an inn or restaurant or coffee shop that happens to be adjacent to a citrus grove, you know that late winter and springtime can bustle. That could be, in part, because you advertise the smell of orange blossoms as a once-a-year plus, something only to be enjoyed come March or April. It is quite the selling point, the smell and sight of California citrus a-poppin', and people don't need to be convinced too much to make the drive for a glass of fresh-squeezed goodness or lemon cake made with yellow orbs plucked that morning. What helps our desire to get to the good stuff is that citrus starts to show, in earnest, as early prognosticators of warm weather, so communing with citrus is like communing with summertime itself. Ojai orchards are starting to open up to tours, a hallmark of February, and up in Cloverdale? It's time again for the annual Citrus Fair, which is about as homespun as all get-out.
AND... just what do we mean by "homespun as all get-out"? There are orange juicing contests -- please, that charms us to pulpy bits -- and there are exhibits "built primarily out of citrus in three dimensions..." which are full of whimsy and cleverness. Plus? Mariachi tunes, old-school rides, and wine tasting, which seems like a good pairing for any citrus-related to-do. The dates? It happens over the long Presidents Day holiday Weekend, so head for Cloverdale for a wintertime dose of juicy sunshine. And wine. And pygmy goat cuteness. Oh, goodness. Is it time for the summer fairs, yet? Citrus, lead the way through the end of winter.
The Cloverdale Citrus Fair squeezes some oranges from Friday, Feb. 14 through Monday, Feb. 17.
Copyright FREEL - NBC Local Media