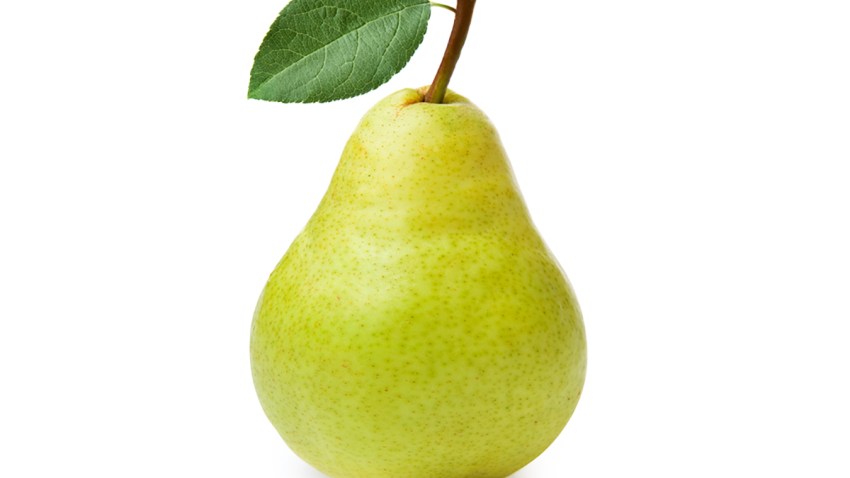 "LIKE APPLES AND ORANGES"... is a commonly heard go-to saying for many people, but few of us ever say that two things are like "apples and pears." That's because, all told, apples and pears have quite a bit in common, from texture to taste, so the saying would basically be suggesting that two things are pretty darn similar. Which, all told, isn't a pretty good saying to have stashed in one's conversational quiver? For we do need to compare very similar things quite often. But when it comes down to it?
A PEAR ISN'T AN APPLE, and while it sometimes sits in the apple's shadow, the pear, which hails from the pome family like apples, boasts its own personality, mouth-feel, flavor, and best dishes. Thus grouping pear people in with true-blue, er, true-red apple aficionados? That's a fruit best left unjuiced. Thank goodness that pear-seeking enthusiasts can step out at numerous pear festivals around the Golden State, including the...
PEAR FAIR... in Courtland, an agra-awesome town not far from Sacramento. It's a party that's "Always The Last Sunday in July," which means it'll be spinning its stem on July 29. Homespun/hometown happenings, like a parade, Fun Runs, and a pancake breakfast, are on the Pear Fair schedule, while the chances to nosh upon pears and pear-filled goodies are plentiful. Bartlett Pears, which grow so sublimely around the Delta-rich area, are the day's star, so don't be surprised to see a number of items around the arts & crafts area rocking that special, soft Barlett Pear green-yellow.
PEAR-Y ON, to Courtland, at the end of July, to embrace this not-an-apple icon. And, of course, pear lovers do adore apples, and vice versa, because, "like apples and pears," the two tasties aren't too far apart. But the pear is distinctive, its own delight, and throwing it a celebratory bash each summer feels like the truly sweet thing to do.
Copyright FREEL - NBC Local Media