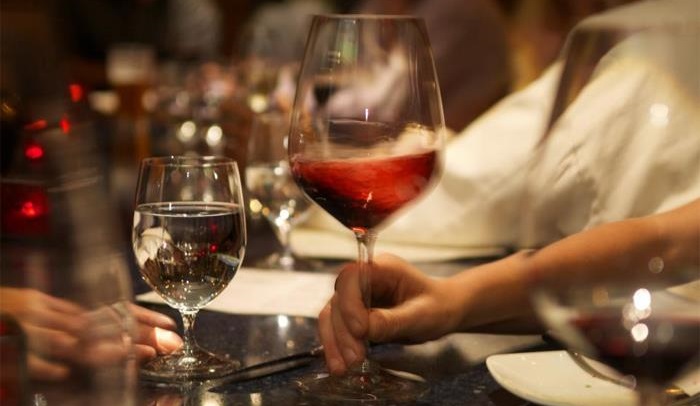 A GOOD INFOGRAPHIC: Andy Warhol said that we'll all be famous for 15 minutes at some point, but we also hope and believe that we all might be the subject of an infographic.
Figure that taking some of our finer points and spotlighting them in a clear-to-read one-sheet might be a better alternative, in some cases, to the traditional cover letter and resume. Just put all of the numbers large -- you've had 4 jobs and 3 awards -- and add some smaller details. And voila! You're good to go. Downtown Napa is stepping aboard the infographic train with its own hue-popping, factoid-rich guide the the area's immense offerings. The new Downtown Napa infographic broadcasts such facts as "there are over 70 restaurants within walking distance" and there've been "13,500 number of wine glasses washed and polished per year at the average wine tasting room." Here's a closer look at the charming sum-up.
CULINARY CRAWL: What's within in walking distance around Downtown Napa is mentioned on the infographic, so the fact that the city regularly hosts culinary crawls should not surprise. And there's one just ahead, a part of Arts in April which is hosted by the Arts Council Napa Valley. On Thursday, April 25 hearty adventurers (all bearing hearty appetites and thirsts) will set out from the Napa General Store to try bites at Tarla and the Bounty Hunter Wine Bar & Smokin' BBQ. There shall be arty stops, too, given April's art-nice theme. A ticket is $30. We'd also like to add that this is a fine way to give summer an early jump-start. Doesn't the final weekend in April kind of count as defacto summertime? We say definitely.
Copyright FREEL - NBC Local Media