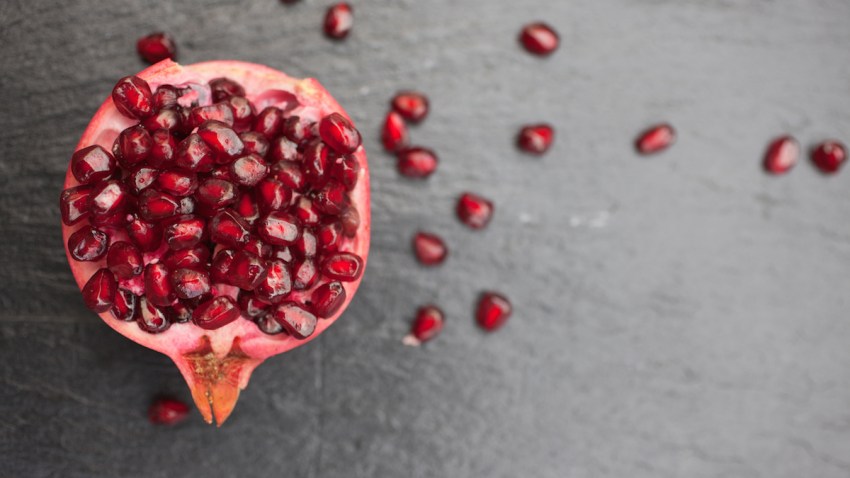 THE PUMPKIN? It is the ultimate fall fruit, alongside the apple, perhaps. We see it in Halloween decorations, on patios, and in pies (and, of course, in every other hot beverage on the market, or so it seems). But there's another falltime fruit that is also quite legendary, and while it doesn't grace as many porches or desserts, it has its true-blue followers. Or, rather, its true-red, for it is the pomegranate we're gushing over here. It is as storied a sweet treat as such things come, and it does have a noble presence in tabletop displays come the autumn (and, indeed, several Thanksgiving dishes, too). But where can you go to fully find your fruit-forward fun, pom-style, and enjoy a soft-of-sun Saturday in beautiful Gold Country?
MADERA... is the answer, the home to the Pomegranate, Fruit & Nut Festival. The ruby-tastic, seed-sweet happiness flowers on Saturday, Nov. 3, the hours bloom from 10 a.m. to 5 p.m., and the price? Check it out: It's free. You will want pom-perfect goodies to nosh upon, so show with cash, and plan on perusing the vendors on at the Madera Fairgrounds. "Live Music, Cooking Demos, Kids Zone with Live Entertainment, Vendors & Exhibitors, and much more more!" are on the delicious docket.
SO, do you call the tiny jewels found inside a knobbily, ready-to-eat pomegranate "seeds" or "arils"? Whatever word you use, if you're a pom person, and you love fall road trips to picturesque spots like Madera, consider a toodle into Gold Country, on a mellow autumnal Saturday, for a tribute to another star fall fruit, the one that isn't an apple or a pumpkin.
Copyright FREEL - NBC Local Media