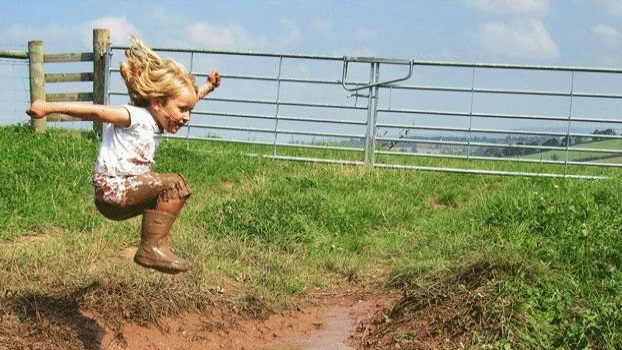 FAMILY, WORK, NATURE, FUN: Movements, of course, don't happen in vacuums; sometimes related ideas can develop at the same time with similar end goals. The first movement we're thinking about? The push in recent years to have kids unhand their game-playing devices and go out into nature (perhaps you've seen the billboards and PSAs). The second movement? The popularity of farm vacations, a trend that started in earnest back in The Netherlands around a decade ago. Feather Down Farm Days, while one of a few stay-on-a-farm companies, has grown by leaps and bounds during its decade of sending people onto working farms to feed animals, help with chores, and bed down in "shabby chic" tent cabins at night. It became popular outside of The Netherlands, in Europe, and then moved to New York and Illinois. But, up to now, there has not been a California Feather Down farm. That's set to change in April when the first Feather Down opens at Chaffin Family Orchards near Oroville, north of Sacramento.
EGG COLLECTING AND BEYOND: Families who sign on -- and there's definitely a big welcome mat for kids at a Feather Down farm -- will engage in several tasks during their stay. Egg collecting, animal feeding, and lending a hand (and a hoe) out in the vegetable garden are three of the activities that might fill up a morning. Further, outings to see wildflowers or some quality hanging-about time (think reading, board games, and staring at clouds) are definite possibilities. Oh, and the sleeping situation? As mentioned, the tent cabins are described as "shabby chic." Distressed furnishings and old-school utensils lend a 1900-esque flavor to the stay. Rates vary by time of year and number of nights.
CHARMING MONIKER: The name of Feather Down in The Netherlands is pretty quaint: Het Betere BoerenBed or The Better Farmer's Bed.
Copyright FREEL - NBC Local Media