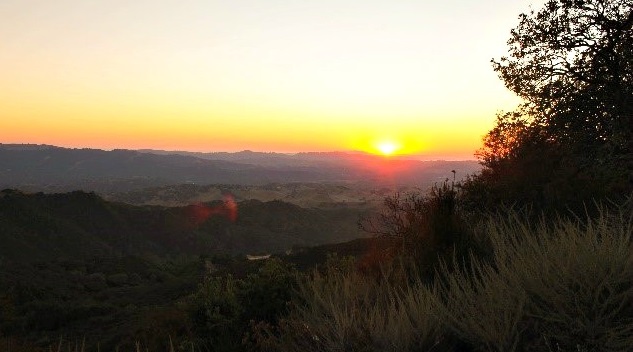 A BREAK BEFORE YOUR WEEKEND: The old saying "I need a vacation from my vacation" is a quirky one, but just about everyone who has ever taken a week away gets the meaning. You need time to unwind from a long drive home or plane ride, and to do your laundry, and to respond to email, and to visit the grocery store. The less well-known saying in this vein is "I need a Friday after my Friday," which, again, anyone who has ever experienced an especially hectic work week understands. It would be so helpful to have an extra day, or extra few hours, between the close of your final workday of the week and the official beginning of the weekend. You could do errands, make some calls, but, more than anything, you could properly relax before heading into the traditionally langorous two-day stretch. The solution, of course, is to turn up the instant relaxation late Friday afternoon, without dallying or waiting to start the whole chillaxing thing later in the night or on Saturday. A walk in nature is the happy solution. For sure, dinner or drinks with friends is a fine Friday night wind-down tradition, but to immediately unplug from your week you'll want to be under the big sky, at sunset, among trees, letting your work week stresses float into the air like so many balloons. The Mount Diablo Interpretative Association will lead a trio of Friday evening hikes at White Canyon at twilight, allowing people with a bit of office fatigue to take a few lung-filling breaths.
JUNE 26, JULY 3, AND JULY 31... are the hike dates, and the hour you'll set out is at 7 o'clock. You can probably make it to the Walnut Creek-close park by then, without even having to ask the boss if you can leave a bit early. You'll tromp for about four miles over two hours, so, yeah, sunset and all of its soft pleasures and glorious pinks and reds and yellows are all yours to enjoy. That also means you should pack a flashlight, plus water, of course, and binoculars, if you want to peer at any night critters in a closer fashion. One night critter you'll be on the listen for? The Common Poorwill, as well as owls. Your car'll cost six bucks to park but that's it on the paying front. On the full moon front? Stay tuned: July 31 will deliver on the lovely lunar end of things.
RESERVATIONS... are a must. Start here.
Copyright FREEL - NBC Local Media