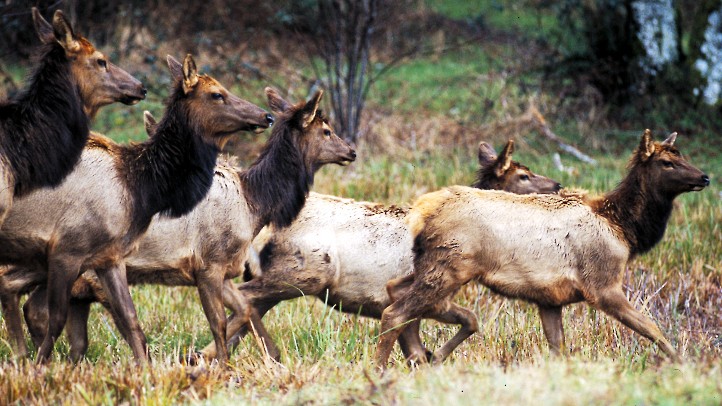 CHRISTMAS IN THE REDWOODS: Or at least redwoods-adjacent. Sounds pretty dreamy, yes? Making it even more dreamy is the fact that many Roosevelt Elk call the area home. We're not saying the elk are stand-ins for reindeer, but they are pretty antlered and they are pretty majestic and they are pretty easy to spot, if you just pick the right meadow at the right time (okay, so luck plays into it, we admit it, but we saw a few *Roosies on our last trip through Redwoods National Park). It's all downright Christmasy in the area, is what we're saying. If you think so, too, and you want to get up there for a quick relax-a-thon, eye these Humboldt-area inns and attractions and their various holiday-time specials.
ON THE LIST: The Tides Inn, Surrey on the Fringe, and Haunted History Ghost Tours are all participating. Not related to the specials, but still interesting, is this piece on unusual ghost trees of the redwoods. And a tree called, wait for it, the Christmas Tree. We like regal trees with official names.
* We realize that the Roosevelt Elk are far too noble for a mere nickname. But "Roosies" is fairly common, and we think it is pretty cute as nicknames go. So we're using it. If an elk ever takes issue with this, however, we will immediately apologize and refrain.
Copyright FREEL - NBC Local Media