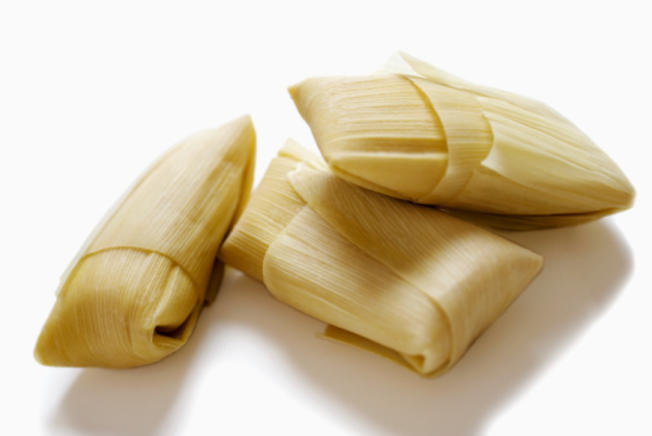 EAT A FEW SLIDERS, and you might just keep stacking toothpicks on your plate, as you go, the toothpicks that came in each small burger. Dine upon a basket of wee apples, and you could be counting the cores, after each delicious fruit. And as for supping upon that splendid, corn-tastic, filling-rich, packet-perfect foodstuff, the tamale? Layers of husks, the husks you removed as you devoured each new plump rectangle of masa-marvelous goodness, help in keeping track of all of the tasty tamales you've devoured. Of course, even simply eating one tamale is an experience of the most memorable kind, though how anyone might do that, while visiting one of the world's best-known tamale to-dos, is a question mark. So here's the plan: Don't worry about counting up the husks, or trying every single tamale available at every booth. Simply arrive and savor the...
INDIO INTERNATIONAL TAMALE FESTIVAL, one of the great gourmand gatherings in the great state of California, or anywhere else, for that matter. It's joyfully billed as "The world's largest tamale festival," and purveyors of the masa-masterful sort will be out, in impressive numbers, on Saturday, Dec. 1 and Sunday, Dec. 2 in Oldtown Indio. Tamales of every type'll be there for the buying and munching, from calabacitas to carne asada to chicken to cheese to a host of piquant combinations. There's a carnival, too, and live entertainment, and beer gardens, if you'd like to sip on something cold while digging into an assortment of flavorful husk-wrapped gifts.
TAMALE-EATING CONTEST? Oh yeah, that's happening, too, as is a Best Tamale Contest. The festival is presented by Fantasy Springs Resort Casino and Tabasco. Need inspiration for the big batch of tamales you plan on making ahead of Christmas Eve, in your own kitchen? Simply want to enjoy a dozen different tamale delights, from a dozen different cooks, as you stroll? Go Indio, over the first weekend of December 2018.
Copyright FREEL - NBC Local Media