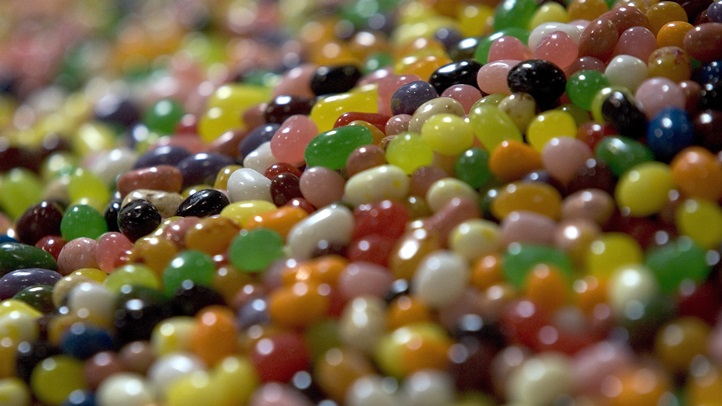 FIRST FOODIE EXPERIENCE: We'll wager that many a young gourmand got their early start with mixing flavors and tastes and sweet vs. savory notes via a jar of Jelly Belly jelly beans. Even before our parents let us use the microwave or mixer, many of us were spreading out the various flavors of the Fairfield-famous bean, making little combos out of the candies. Think blueberry sundaes or blueberry popcorn or blueberry-cherry-licorice-cinnamon-chocolate pudding and a million different combinations. Or at least it felt like a million, at age 6 or 7.
BUT... it still kind of does, right? Especially if you visit the Jelly Belly headquarters in Fairfield. The colorful sweets, the variety of soda pop-type varieties, even the strange beans like toothpaste and moldy cheese. Jelly Belly, in short, is the ideal place to host a Candy Palooza, and it will be doing just that on Saturday, Sept. 28 and Sunday, Sept. 29.
FREE, FREE, FREE: The weekend festival is free in many a way: admission, parking, and tours are all fee-less. You will need to stash some dough for a few things, like the Chocolate & Wine Experience. Yep, that's for the 21+ crowd. Expect tastings and vinos from the Suisun Valley winegrowers. But count on free candy samples during the day. Arts & craft booths, carnival rides, tunes, and more to-dos will fill out the sugary scene.
YEP... Halloween, at least on the treat front, is arriving a month early. But for people who like to combine their beans into all kinds of offbeat flavors, that's a holiday that kind of sticks around all year long.
Copyright FREEL - NBC Local Media