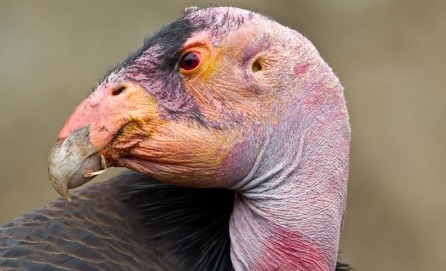 HATCHING, UP CLOSE: By the time we're all four or five years old, we've likely witnessed the wonder of an egg hatching. Many of our first eggly experiences happen on field trips, or family farms, but they stay in our memories for years to come, and with good reason. The tiny chick peeking, and peeping, through the shell is a sight that stays, no matter how many other wonders pop up in your later life. (We'll estimate that we humans experience at least 197 wonders a year, give or take, pretty steadily, if we're open to them.) But there are other shell inhabitants that, for various reasons, are a bit trickier to behold. The platypus? We don't see those eggs on too many farms, or, um, any. The hatching of alligators? Also rarer during field trip visits. And condors? Nope, we didn't scramble up cliff faces along the Central Coast as tots, the better to experience that particular hatching. (Though many of us might have been game for such an adventure in elementary school.) But there is a way to love on the "largest flying bird in North America," from afar: Condor Cam.
NESTS OF NOTE: The San Diego Zoo's Wildlife Conservancy has a loving lens trained on the Safari Park condor nest as we type, which makes sense, given that Safari Park has become quite the safe space for the condor. Back in the '80s, there were fewer than two dozen condors "in the world," says the zoo. Now? One hundred and eighty one chicks have been born at the park, and over 80 flew back into the wild from that bunch. To follow the chicks-to-come and their story, best keep an eye on the Cam.
WANT TO SEE A CONDOR IN NATURE? There are two-hour viewing tours in Big Sur, and they fill up, up, up. But slots are available for later in the spring, at $50 per person. Truly, a condor riding the wind over a Big Sur bluff is quintessentially California, something that stirs the soul simply in mere thought. In person, though? Majestic x 100.
Copyright FREEL - NBC Local Media