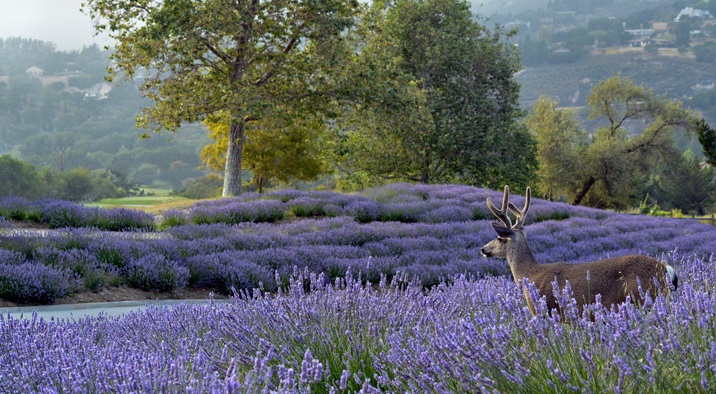 WHAT'S IN A NAME: Hotel names can sometimes tickle the regular traveler's funny bone. Just about any place can add a distinctly evocative word to its moniker, and there are few words in the travel industry as distinctly evocative as "ranch." It connotes several things, though mostly this: You'll be outside interacting with nature on some level. And while that is usually the case with places that rock the "ranch" in their names -- and thank goodness -- one does long for the day when all ranches include activities of an alfresco variety. One spot that regularly does is Carmel Valley Ranch. Bocce and golf and tree swings are on the destination's schedule, and, every so often, honey and lavender harvest weekends. There are a couple ahead, so if one or both of those tempt -- we expect if one does, they both do -- then book soon.
HONEY HARVEST: This stay-over includes a signature beekeeping experience to start. Yep, you'll don a bee suit and learn the ins and outs of hives, honey, and queens, and you'll have a honey tasting, too. But the honey harvest weekend, which is on Saturday, Aug. 10 and Sunday, Aug. 11, also includes, well, a honey harvest, something that doesn't happen every day. A lavender-honey infusion culinary workshop with the ranch's top toque is included, too. Plus lunch (expect there to be lavender and honey elements in it, of course).
LAVENDER HARVEST: That's up on Saturday, Aug. 31 and Sunday, Sept. 1. The signature beekeeping is part of the package -- yep, bees and lavender go way back -- and participation in the lavender harvest and essential oil distillation. That second word intrigues us no end, and we'd brag it up to everyone we knew the following wee that we just helped distll lavender. This package, too, includes lunch and a culinary workshop with Executive Chef Tim Wood.
Want a peek at the details? Here's the pdf. Scroll down a bit for all the harvesty to-knows.
Copyright FREEL - NBC Local Media