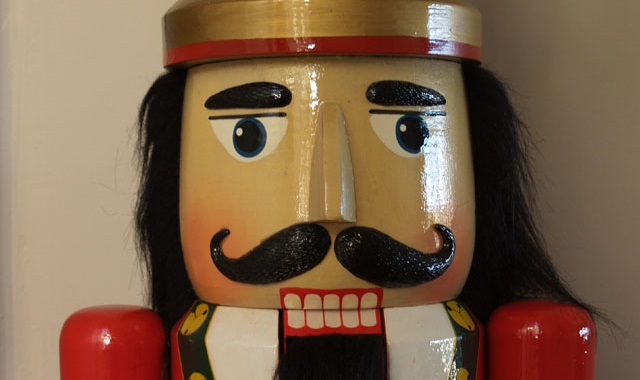 TUNES AMONG THE TREES: If you've ever seen a performance of "The Nutcracker," where were you? We'll guess you sat in a chair, in a row, inside a venue with a stage. If you've ever watched "The Nutcracker" on a screen, where did you sit? We'll wager your couch, in your den, at home. And if you've ever listened to Tchaikovsky's stirring score, you might have been in your car, your kitchen, or at work. But taking in the winter-whimsical tale of a girl, imagination, a magical toy, and spritely beings isn't solely the province of the indoors; "The Nutcracker," after all, is threaded with themes of nature, from the enchanted Christmas tree to all of those sparkly scenes of snow. Listening to it in nature, near actual trees, can lend a lovely new perspective on the story, especially if a stroll by some of the most ancient trees in California add the magical backdrop to the proceedings. Such a stroll is scheduled for Saturday, Dec. 20 when docent Karen DeMello leads a group of redwood-and-ballet lovers out among the giants of Big Basin Redwoods State Park. Participants will walk the not-too-strenuous Redwood Loop while listening to "The Nutcracker."
A DIFFERENT TAKE ON THE SEASON: The interesting, and yet totally apt, pairing of redwoods and classical suites will last about an hour to 90 minutes, and dressing warmly is key (nope, you won't need to wear any ballet togs, if you own them; this is strictly a strolling deal). The site encourages those who join to "imagine the forest performing the ballet" while walking the level half-mile Redwood Loop. Call it an airy antidote from too much busyness this time of year, but an antidote that pays warm heed to the holidays.
IF YOU CAN'T MAKE IT... the Redwood Loop of Big Basin Redwoods State Park is there to be discovered. Perhaps you can listen to "The Nutcracker" through headphones and enjoy the experience on your own? Truly, nature and music are the oldest of friends.
Copyright FREEL - NBC Local Media