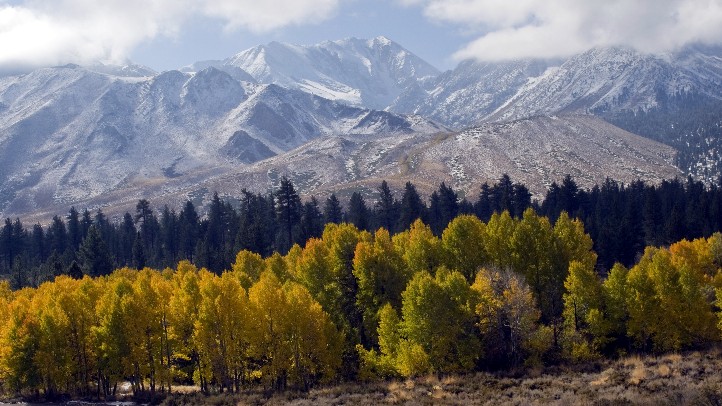 LOOK UP: Aspens and cottonwoods and other trees that go gold in the fall are staples of California's mountainous areas. And when they do go gold? Yeah. It's magic. It's the combo of great yellow swaths against bright blue skies and greeny hilly backdrops. Mammoth and the Sierra are pretty resplendent come autumn, and there are a few leaf peeper deals going in the area.
DEAL #1: It's the Tamarack Fall Colors Special, and the rate? Oh yeah. Starting at $49 per person a night. That means you'll have extra money to purchase the scrapbook you'll need to save all the leaves you find on the ground (you never take leaves from trees, right? Good.) You'll need to get on this and book by Sept. 5, though. Also? Comp bottle of wine at check-in. Nice after all that leafy looking.
DEAL #2: The Westin Monache Resort is also celebrating autumn. "One breakfast per registered guest at Whitebark Restaurant" and a map -- handy -- are in the package. Rates start at $189, and Sept. 1 through Halloween are the dates. Ohhh. Are you feeling Oct. 10 for some color pow? We're feeling it. But every year is different, of course. Still. Come on, Oct. 10. Don't let us down.
Copyright FREEL - NBC Local Media