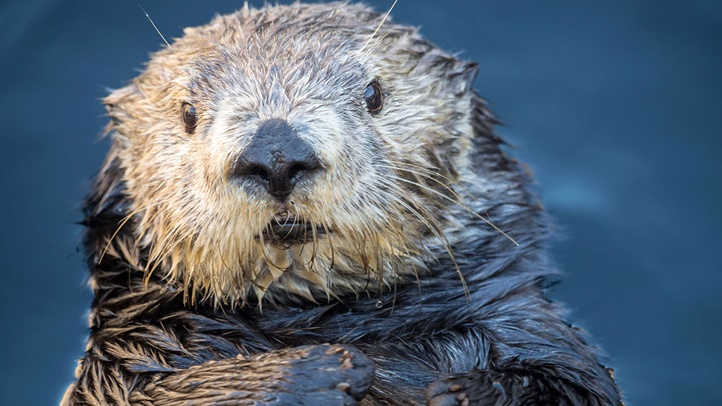 A MOTHER'S DAY OUTING? It's often built around the table, and what's on the table — egg dishes, glasses of bubbly, fruit salads, fancy breads, and such — but a number of families also look to day-big outings of the nature variety as a way to honor the occasion. This might mean a hike in the redwoods, or a picnic in a park, or a visit to an animal-famous destination, one that sits on another famous destination next to a famous ocean. Okay, we tipped our paw on that last one there: We're talking about Monterey Bay Aquarium, which, yes, is on Cannery Row, which, yes, runs right up along the Pacific Ocean. It's hard to find more icons...
ALL IN ONE VISIT-READY SPOT, but upping the general air of icon-o-sity is the fact that there are otters about, and otters are often the final word in anyone's potential plan-making. And with good reason, because the whiskery ocean-lovin' mammals, with their somersaults and smile-inducing play-ways, will never not live in solidly in the middle of 98% of all human hearts. That some of the otters who call the Monterey Bay Aquarium home are also surrogate mothers makes us make even more room for them at the center of our hearts, until, basically, our hearts are totally otter-fied.
MEET ABBY, a southern sea otter that "... sometimes works behind the scenes as a companion and surrogate mother to injured adults and stranded pups, both of which she looks after until their release back to the wild." She is the star of the aquarium's free May wallpaper, a perfect selection for the month of Mother's Day, and a reminder of what sweet stories weave through each exhibit found at the aquatic landmark. Download your wallpaper, for free, then plan your Mother's Day visit, or any day visit, to see Abby, and the other denizens of the ever-delightful MBA.
Copyright FREEL - NBC Local Media