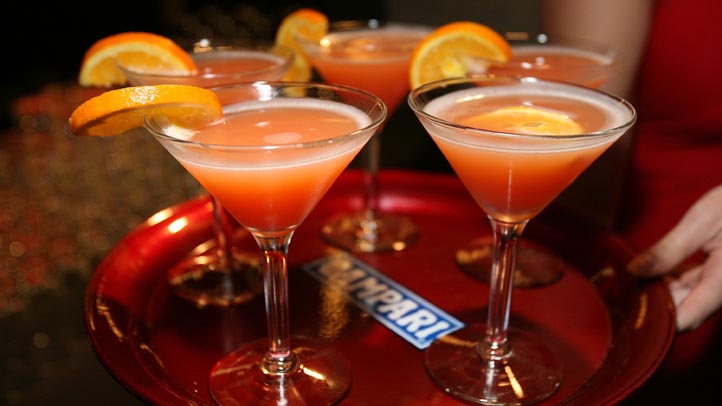 WHEN ISN'T... a wine festival just a wine festival? We'd vote almost never, to tell the truth. You're never going to show up at a long-running ("long-running"= a decade or more) party devoted to vino tastings and not find a little something else going down there, from gourmet appetizers being served up gratis to a concert or two. But Monterey has our heart, as it often does. Its wine festival is plenty venerable -- we'll call 37 years venerable for any large-scale event -- but it still loves to swirl in a few other interesting things, even though it might not even need to by this point. But we're glad it does because those other things are a) cocktails and b) chowder. Isn't it true that if you like one you probably have soft feelings for the other two, in the wine-cocktails-chowder triumvirate? Just going out on a guessy kind of limb here.
THE DETAILS... The fest is set to roll on Friday, June 7 and Saturday, June 8.
THE FOOD AND DRINK: You'll want to be at the Customs House Plaza on the afternoon of June 8 to really get the festival full force. Whites'll get the spotlight as well as "select reds" on the wine front and a "mini cocktail camp" is set to shake and/or stir. Plus the West Coast Chowder Competition will be doing its clam-laden best to nab the crown. All of this starts at noon and a general admission is $35.
OH... But if you're a calamari person, best get to Monterey on Friday afternoon. There's a whole squidy soiree going down with a rather regal name: The Kings of Calamari. Nothin' small about that (even though, yes, calamari itself is rather wee).
Copyright FREEL - NBC Local Media