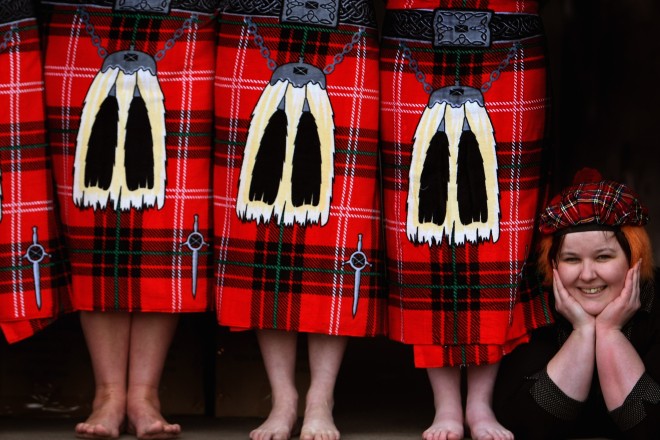 A CLEAR MEANING: Several physical pursuits have monikers that are both memorable and incredibly clear. Singles tennis says what is happening, as does ice dancing. But our favorite of all the handles as to be Scottish Heavy Athletics. There's a lot going on in those three words, but you already know what the tools of this centuries-old branch of sport are by that name: cabers and hammers and weights and stones. The athletes that practice this venerable tradition -- and so much practice goes into it (chat with any athlete for five minutes) -- don kilts, pick up something that's incredibly hefty, and whoosh! It's in the air.
MONTEREY GAMES: You may have seen cabers getting tossed, but there's something thrilling about experiencing the oofing and huffing and the kilts in person. Monterey's long-running Scottish Games and Celtic Festival is a fine place to witness Scottish Heavy Athletics, and several other cultural and gastronomical treats, too. The 46-year-old party'll throw and dance and bagpipe on Saturday, July 6 and Sunday, July 7.
PLUS PUBS AND PUPS: While we're always wowed by feats of extreme and historic strength, we want to give a hearty aye to the other components of the fest. Sheep dog demos are the canine corner to the proceedings, while whisky tastings make up another. Drums, dancing, historical re-enactments, pipe bands, and the parade of clans are venerable parts of the Scottish-sweet schedule.
THE SPOT: Monterey County Fairgrounds is the place. A one-day ticket bought ahead of time is $15. So, where's your kilt and is it pressed and ready to go?
Copyright FREEL - NBC Local Media