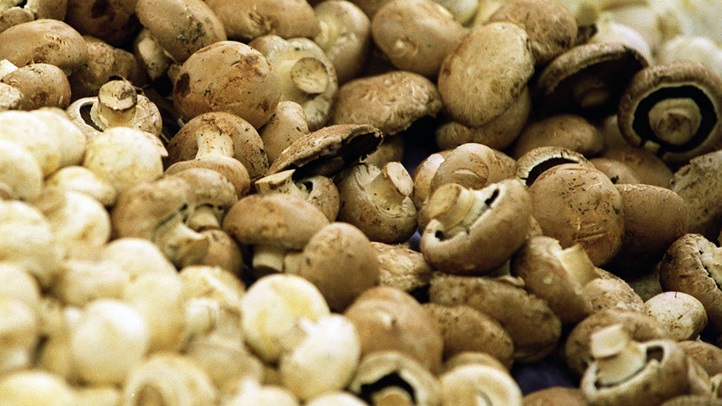 BUTTER, OIL, PLAIN, MMM: The online world is flush with food-oriented quizzes, tests that determine your favorite style of socks from your go-to breakfast cereal. But you don't need to "dig" too deeply to find out more about that most "diggable" of delicacies, a ground-based gem that's full of fungi-riffic flavor. For if there was a quiz about mushroom love, and whether you liked to eat mushrooms or forage for mushrooms or study mushrooms or all of the above, the quiz in question would most likely come to the conclusion that you're a curious, inquisitive person with a devotion to nature.
IF THAT'S YOU, and you know that the mushroomiest time of the year 'round the Golden State is on the near horizon, and you're longing to spend a day or two among other fans of fungus-related everything, then turn the ol' station wagon, the one that usually carries bags of mushrooms home from the market, for the Louden Nelson Community Center and the...
43RD ANNUAL SANTA CRUZ FUNGUS FAIR: You'll jump into "the fascinating world of mushrooms" at the fungi-focused fun time, an event that's plentifully packed in over a three-day span. Those three days? Friday, Jan. 13 through Sunday, Jan. 15, but best eye the whole schedule to alight on just what please you. An After Hours Mushroom Dinner, a lecture on mushroom identification, cooking demos, and a look at California's vast mushroom offerings will all play a part in the 2017 gathering. Big Sur, Napa, and Mendocino County also have major mushroom haps, and if you're the sort of mycophile who'd love to visit them all, consider swinging through Santa Cruz in the middle of January.
Copyright FREEL - NBC Local Media